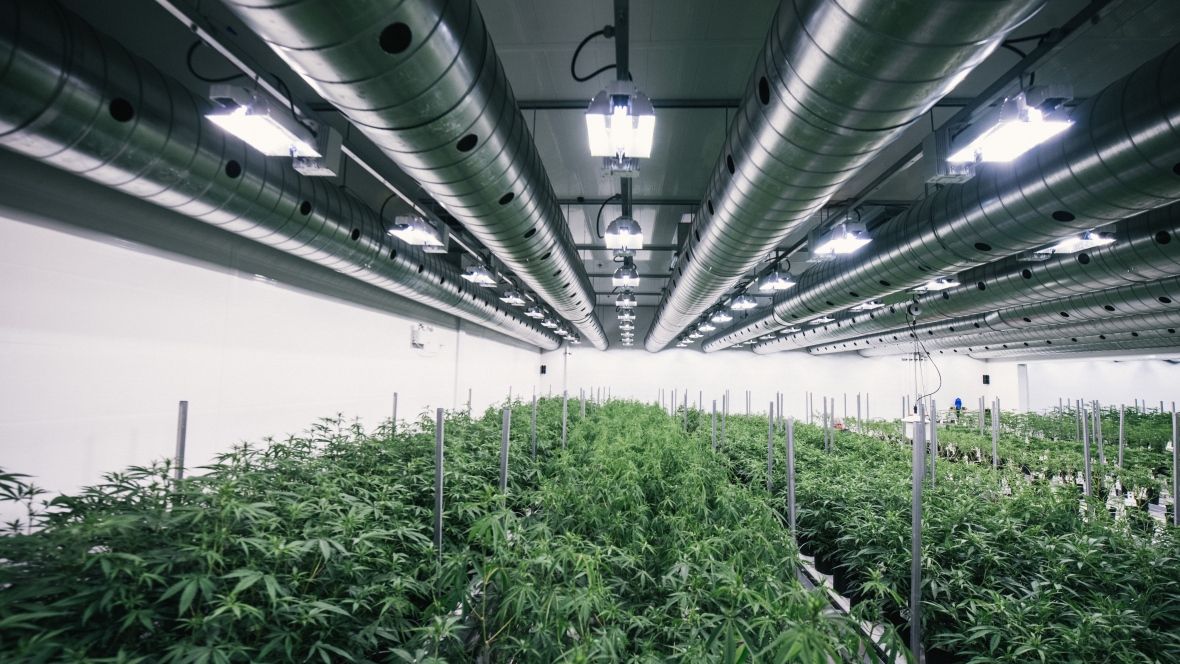 'Why not Smiths Falls?' Mayor of Ontario town embraces role as Canada's pot epicentre
If there's one community in Ontario that's feeling especially buzzed by the federal Liberals' new marijuana legislation, it's Smiths Falls.
The town southwest of Ottawa is home to Tweed Inc., one of the country's largest producers of medical marijuana — and one that hasn't been shy about their plans to expand into recreational marijuana production once the federal government gives the legal go-ahead.
Mayor Pankow said the majority of the 300 or so workers at the company's Smiths Falls production facility are local people and that Tweed has helped mitigate the hard times that arose when the Hershey chocolate plant closed up shop a decade ago.
He said Smiths Falls offers opportunities "up and down the supply chain" for other businesses that could benefit from sharing geographic proximity to the Tweed facility — like packaging companies, for instance — and if Smiths Falls becomes known as Canada's pot production capital, that's not a bad thing.
I think we all [knew] in our gut that some day it's going to be a legalized product — and at some point in time, we would be known as one of the leading communities in Canada for hosting a medical marijuana company," Pankow said.
If there's one community in Ontario that's feeling especially buzzed by the federal Liberals' new legislation to legalize marijuana, it's Smiths Falls.

@CBCNews: 'Why not Smiths Falls?' Mayor of Ontario town embraces role as Canada's pot epicentre
If there's one community in Ontario that's feeling especially buzzed by the federal Liberals' new marijuana legislation, it's Smiths Falls.

The town southwest of Ottawa is home to Tweed Inc., one of the country's largest producers of medical marijuana — and one that hasn't been shy about their plans to expand into recreational marijuana production once the federal government gives the legal go-ahead.

"If they're going to expand the facility here, increase their footprint, if they're going to hire more people, be more productive — it's a huge economic boom to our community," said Smiths Falls Mayor Shawn Pankow on Thursday, the day the Liberals' legislation was introduced

"And why would we not embrace that?"

The Liberals' cannabis plan, tabled yesterday, comes with two new bills: one to regulate the recreational use, sale and cultivation of marijuana, and a second that strengthens measures to stop impaired driving.

The legislation would allow people to possess up to 30 grams of dried or fresh cannabis and sets the minimum at 18 years of age, though provinces and territories can set a higher legal age.

The government hopes to clear the parliamentary and procedural hurdles to make pot legal by July 1, 2018.

Legislation 'pretty well done'

Tweed Inc. CEO Bruce Linton called the new legislation — which also includes rules around where it can be sold and how it can be marketed — "really balanced."

"They're going to allow us to have our name on the package, but maybe not be promoting. They're going to have methods by which the provinces are really involved, but the federal [government] controls the production," Linton told CBC News.

"They're going to have the ability to know how much is made, how much is sold. And it will work out so that — if anything sneaks in —they'll know that was probably the bad guys trying to play in the game. So it's pretty well done."

Prime Minister Justin Trudeau has repeatedly said the goal of legalization is to restrict access of marijuana to minors and choke off profits from sales by organized crime.

If that means the government controls the distribution of legal marijuana, rather than the producers themselves, Linton said he's fine with that.

"You always dream of [selling at] your own Tweed Main Street stores," said Linton, referring to his company's stores in southern Ontario that are set up to help customers find medical marijuana clinics and pick the product that's right for them.

"I think they'll probably be virtual, as they are now."

Mayor Pankow said the majority of the 300 or so workers at the company's Smiths Falls production facility are local people and that Tweed has helped mitigate the hard times that arose when the Hershey chocolate plant closed up shop a decade ago.

He said Smiths Falls offers opportunities "up and down the supply chain" for other businesses that could benefit from sharing geographic proximity to the Tweed facility — like packaging companies, for instance — and if Smiths Falls becomes known as Canada's pot production capital, that's not a bad thing.

"No one had an illusion at the time [Tweed launched] that it was likely going to be retained only as a medical marijuana company. I think we all [knew] in our gut that some day it's going to be a legalized product — and at some point in time, we would be known as one of the leading communities in Canada for hosting a medical marijuana company," Pankow said.

"We recognized this was something that was coming. And some communities are going to benefit from it. Some companies are benefitting from it. Why not Smiths Falls?"
'Why not Smiths Falls?' Mayor of Ontario town embraces role as Canada's pot epicentre