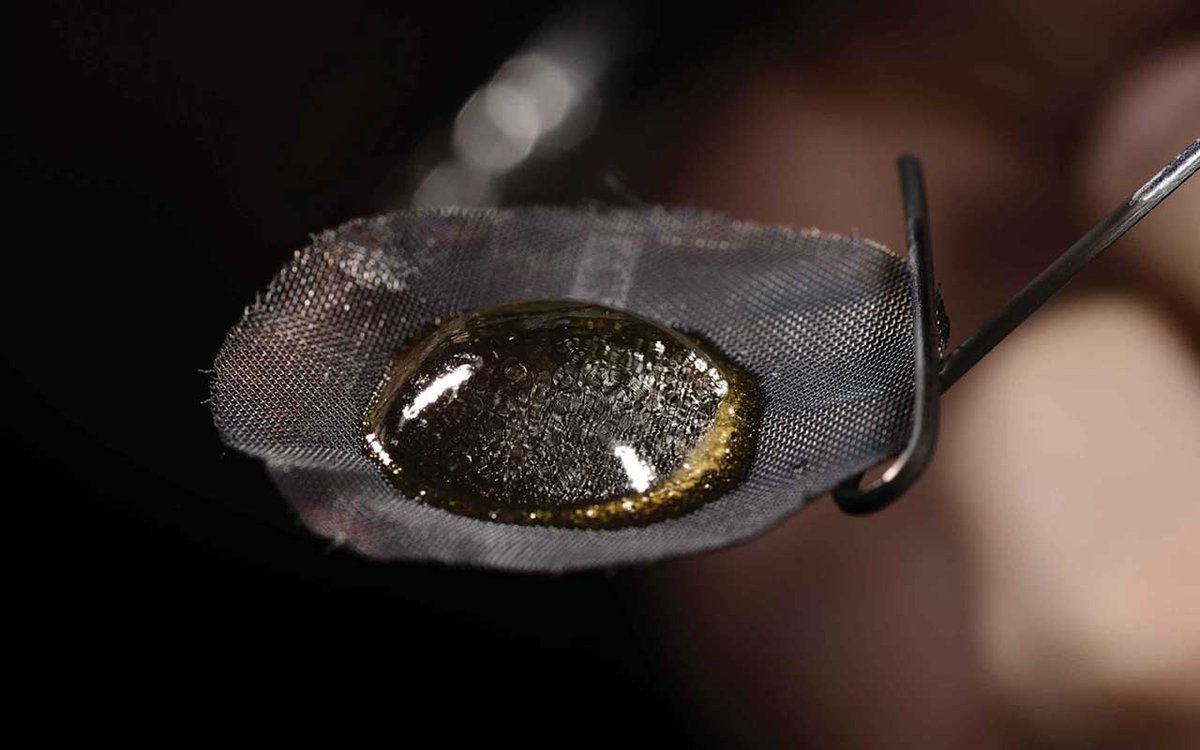 What Are Full Melt Extracts? · High Times
If you dabble in the world of cannabis concentrates, you may have heard of full melt extracts.
What are full melt extracts when compared to other cannabis concentrates?
Full melt can be extracted by dry sifting cannabis with screens or using ice water and bubble bags to make bubble hash.
Full melt should contain strictly trichome heads without any leftover contaminants.
Five to six star is what we would call full melt extracts, perfect for dabbing.
Full melt extracts have been around for quite some time. They are safe to make, smoke and they're more potent than your average dab.

@HIGH_TIMES_Mag: What Are Full Melt Extracts?

Answers 👉
If you dabble in the world of cannabis concentrates, you may have heard of full melt extracts. What are full melt extracts when compared to other cannabis concentrates? They're solventless, so there's no need to drown your precious nugs in butane to make concentrates. Not to mention, full melt dabs tend to be more potent than your average batch of hash oil. Here's why full melt extracts are becoming one of the safest most potent extracts available today.

Full melt extracts have been around for a long time, and multiple ways of extracting full melt extracts have been discovered. None of them involve the introduction of any solvents like butane, propane or even CO2. So you can extract them without the fear of blowing yourself up.

Full melt can be extracted by dry sifting cannabis with screens or using ice water and bubble bags to make bubble hash. You'll just need the right equipment and some elbow grease.

Before rosin tech dabs rose to popularity, the OG solventless extracts fell under the "melt" category. Full melt is solventless extraction with a focus on the best part of the plant. The goal in creating full melt is to isolate the trichome heads from the rest of the plant.

Trichome heads are chock full o' cannabinoids like THC and CBD. Not to mention, there is a high concentration of terpenes in the trichome head. Terpenes…