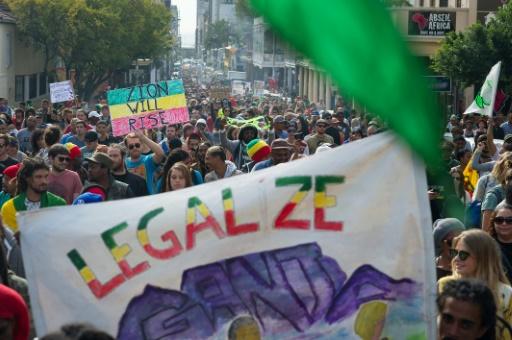 Thousands demand legalisation of cannabis in South Africa – Yahoo7
"We were marching for the legalisation and regulation of cannabis in South Africa," lead organiser Johannes Berkhout told AFP.
"There is more than enough evidence around the world about the medicinal benefits of cannabis," he said, adding that legalisation would create a "safer and much more controllable" use of the drug.
A South African opposition lawmaker Mario Oriani-Ambrosini in 2014 submitted draft legislation calling for the legalisation of marijuana but died soon after.
Read the full article, click here.
---
@calestous: "Thousands demand legalization of #cannabis in #SouthAfrica #marijuana"
---
Cape Town (AFP) – Thousands of South Africans took to the streets of Cape Town on Saturday demanding a relaxation of drugs laws to allow medicinal and recreational use of cannabis.
---
Thousands demand legalisation of cannabis in South Africa – Yahoo7