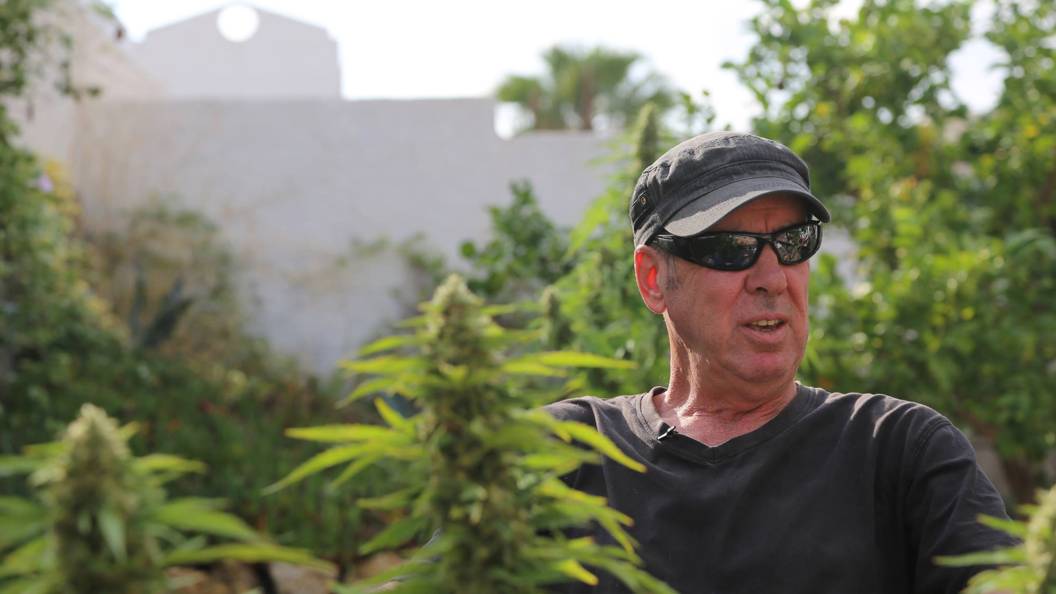 Legalising weed: A matter of life and death?
Dr Whiting from Bristol University, who conducted 79 randomised trials to evaluate marijuana's medicinal qualities in 2015, concluded that, 'Further large, robust, randomized clinical trials are needed to confirm the effects of cannabinoids'.
Without such trials, it will remain underground, unregulated, unmonitored and untaxed, with people like Jeff being the sole means of access – and leaving it open to scammers.
Imagine that you, or someone you love, is seriously ill and the doctors have told you there's nothing more they can do. Would you just accept that or would you do everything in your power to fight it?

@bbcthree: The man growing weed and making cannabis oil for ill people in the UK
It's the question Jeff Ditchfield faces every day, after committing his life to delivering medicinal cannabis in the form of cannabinoid oils, free of charge, to seriously ill people around the UK. There's a serious demand for it, with a reported 1.1 million people across Britain currently breaking the law to combat chronic pain.

But this clear demand makes the drug no less illegal. America has seen a medicinal cannabis revolution, with it now legal in half the country. Another eight states will vote on legalisation in November. It's an entirely different story here. In the UK, cannabis is still a class B drug, meaning that it's illegal to take it, give it away or sell it, though there have been recent calls from a group of UK politicians for it to be legalised.

He's been creating and delivering medicinal cannabis from the boot of his car for nearly 15 years. In the process he has been arrested 12 times (though has never been convicted), raised £35,000 for research with Madrid University, written books on the subject, and met and helped countless people. His work may be illegal, but he makes no secret of it.

When 'H' and his parents returned to the UK, he had access to oil from myself and other dedicated UK activists. He started responding to the oils, and his cancer went into remission. Considering he was about to die, three years later he's now finished school, he's in complete remission and doing extremely well. Now his Mother's grows cannabis plants for a consistent supply for him."