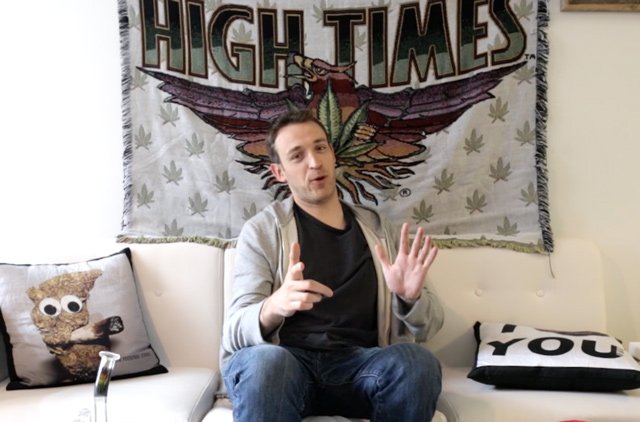 The HIGH TIMES Interview: Dan Soder
If you have purchased a travel package from High Times Travel LLC please contact HIGH TIMES immediately by emailing us at travelcomplaint@hightimes.com
Comedian Dan Soder was quite comfortable surrounded by bongs and rigs during his visit to HIGH TIMES headquarters.
A company calling itself High Times Travel LLC (hightimestravel.com) has illegally infringed on the HIGH TIMES trademark to sell travel packages for the upcoming US Cup in Seattle.
Read the full article, click here.
---
@HIGH_TIMES_Mag: "#WATCH – The HIGH TIMES Interview: @DanSoder"
---
Comedian Dan Soder was quite comfortable surrounded by bongs and rigs during his visit to HIGH TIMES headquarters. The stand-up told staffers how sativas help his writing process and explained the importance of names when comparing hard drugs to pot. However, we were most impressed at hearing how his mother supports him smoking "the strong dope."
---
The HIGH TIMES Interview: Dan Soder