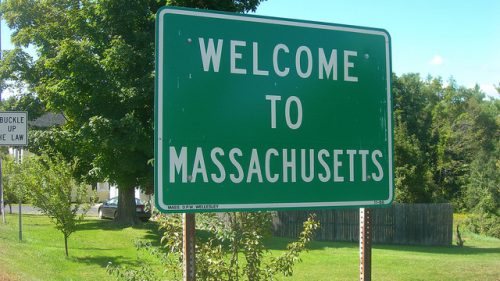 Support for Legalization in Massachusetts Reaches New High
Overall, 57 percent of American adults support legalizing pot, while 37 percent do not, according to Pew's Fact Tank blog.
Utah Gubernatorial Candidate Calls For Legalizing Medical Marijuana – October 20, 2016
The NASA Researcher Is Now Using His Skills to Grow Marijuana – September 12, 2016
Montel Williams Detained in Germany Over Medical Marijuana – August 1, 2016
Investor Dispatch: Lori Ferrara Trailblazing in the Marijuana Industry – September 9, 2015
With less than three weeks until the November election, a new WBUR/MassINC Polling Group poll shows an upswell of support for legalizing recreational marijuana

@MJINews: Support for Legalization in Massachusetts Reaches New #High
With less than three weeks until the November election, a new WBUR/MassINC Polling Group poll shows an upswell of support for legalizing recreational marijuana in the state of Massachusetts.

According to the poll, approximately 55% of Massachusetts voters plan to vote in favor of Question 4, a ballot initiative that would legalize recreational marijuana.

Pollsters also found widespread support for marijuana dispensaries, with 59% of respondents stating that they would have no problem if a dispensary began selling marijuana in their community.

In addition, 84% of respondents said that they have no problem with adults using marijuana in the privacy of their own home.

These latest numbers represent a monumental shift from previous months where polls seemed to indicate a much tighter race. In July, a Gravis Marketing poll found only 41% of Massachusetts voters supported legalization.

Although Question 4 currently enjoys a 15 point lead, polls could tighten as legalization opponents begin to ramp up attacks against the measure.

A new report from the Pew Research Center reveals marijuana legalization is gaining support among Americans. Overall, 57 percent of American adults support legalizing pot, while 37 percent do not, according to Pew's Fact Tank blog. Support for marijuana legalization is at 71 percent among Millennials.