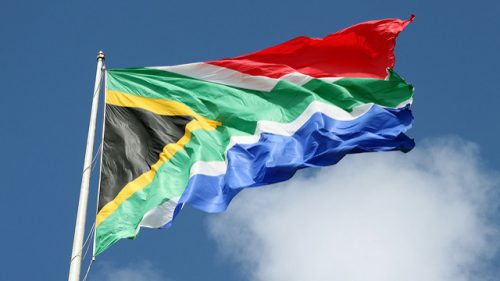 South Africa Moves to Legalize Medical Cannabis in 2017
NYSDOH Announces Chronic Pain to Be Added As Qualifying Condition for Medical Marijuana – 3 hours ago
Montel Williams Detained in Germany Over Medical Marijuana – August 1, 2016
South Africa Moves to Legalize Medical Cannabis in 2017 – 22 hours ago
Investor Dispatch: Lori Ferrara Trailblazing in the Marijuana Industry – September 9, 2015
Behind the Push to Allow Marijuana Compound Use in NFL – 1 day ago
On Nov. 23, 2016, South Africa's Medicines Control Council announced to members of parliament that it had progressed in its study of medical cannabis and that

@MJINews: South Africa Moves to Legalize Medical #Cannabis in 2017
On Nov. 23, 2016, South Africa's Medicines Control Council announced to members of parliament that it had progressed in its study of medical cannabis and that the Department of Health could have a regulatory framework ready to publish by February 2017, as reported by IOL, a South African newspaper group.

"This heralds a great step forward for public access and research into the use of medicinal cannabis. I feel a great sense of relief. I must thank the Department for taking up this issue with such passionate concern for our people," said Narend Singh, the Inkatha Freedom Party's Chief Whip in Parliament, in a press release. "What matters now is that the Department ensures that access to medicinal cannabis will not be restricted to the rich, but that anyone who needs it will be able to afford it, and get it."

According to a press release issued by the MCC, "The legislative framework to allow for domestic cultivation of medicinal cannabis is currently under development by the Department of Health in consultation with the Medicines Control Council."

The MCC championed the amendment of the Medicines and Related Substances Act to downgrade cannabis to a Schedule 6 substance that doctors can prescribe, which now awaits President Jacob Zuma's approval; however, Singh attributes some of the recent progress to the introduction of the Medical Innovation Bill in 2014 by his late colleague Dr. Mario Oriani-Ambrosini.

"The introduction of Dr. Oriani-Ambrosini's Bill in 2014 galvanised a concerted effort by all stakeholders, the result being that we will shortly have a working blueprint and regulatory framework for access to medicinal cannabis in South Africa," Singh said.