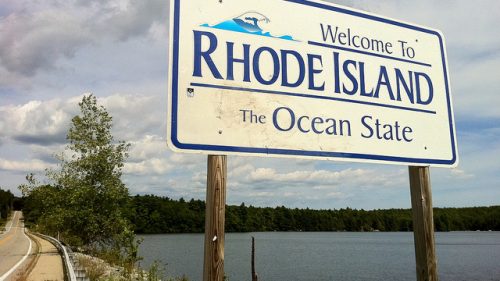 R.I. Emergency Regulations Create New Category to Supply to Dispensaries
Overall, 57 percent of American adults support legalizing pot, while 37 percent do not, according to Pew's Fact Tank blog.
The NASA Researcher Is Now Using His Skills to Grow Marijuana – September 12, 2016
Investor Dispatch: Lori Ferrara Trailblazing in the Marijuana Industry – September 9, 2015
Montel Williams Detained in Germany Over Medical Marijuana – August 1, 2016
Cannabis: The Worst Kept Secret in Athletics – May 25, 2016
The emergency is this: state officials fear that if they cut off the caregiver supply to the dispensaries without giving enough time for a seamless transition

@MJINews: Rhode Island Emergency Regulations Create New Category to Supply to Dispensaries
Worried the state's medical marijuana program could face a severe shortage of legal product come the new year, business regulation officials issued emergency regulations Wednesday to get a new category of private pot growers, called cultivators, up and running as quickly as possible.

Those cultivators will replace patient caregivers as vital suppliers for the state's three dispensaries, which currently aren't producing all the various strains of the plant needed for the state's more than 15,470 patients.

A new report from the Pew Research Center reveals marijuana legalization is gaining support among Americans. Overall, 57 percent of American adults support legalizing pot, while 37 percent do not, according to Pew's Fact Tank blog. Support for marijuana legalization is at 71 percent among Millennials.
R.I. Emergency Regulations Create New Category to Supply to Dispensaries