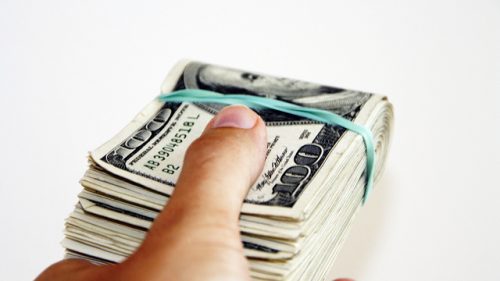 Report: Legalization Has $2.39 Billion Impact on Colorado
Overall, 57 percent of American adults support legalizing pot, while 37 percent do not, according to Pew's Fact Tank blog.
Investor Dispatch: Lori Ferrara Trailblazing in the Marijuana Industry – September 9, 2015
The NASA Researcher Is Now Using His Skills to Grow Marijuana – September 12, 2016
Montel Williams Detained in Germany Over Medical Marijuana – August 1, 2016
The legal marijuana industry had a $2.39 billion impact on the state of Colorado in 2015. This is according to a new report released by the Marijuana Policy

@MJINews: Report: Legalization Has $2.39 Billion Impact on #Colorado
The legal marijuana industry had a $2.39 billion impact on the state of Colorado in 2015. This is according to a new report released by the Marijuana Policy Group, an economic and market research firm based out of Denver.

Retail sales grew by a staggering 42.4% and approximately 18,005 new jobs were created, generating more output and employment per dollar spent than 90% of the industries in Colorado. By 2020, the marijuana tax revenues are expected to surpass revenues generated by cigarette sales.

As most of the industry's explosive growth was generated by a shift from the black market to legal markets, growth is expected to go down to 11.3% over the coming years. Speaking with The Cannabist, study co-author Adam Orens said that retail sales should peak at around $1.52 billion.

"If it's done right, this industry can be economically beneficial to a state or a community," Orens said. "But that qualifier is very important. Thoughtful regulation and taxation is a must."

A new report from the Pew Research Center reveals marijuana legalization is gaining support among Americans. Overall, 57 percent of American adults support legalizing pot, while 37 percent do not, according to Pew's Fact Tank blog. Support for marijuana legalization is at 71 percent among Millennials.