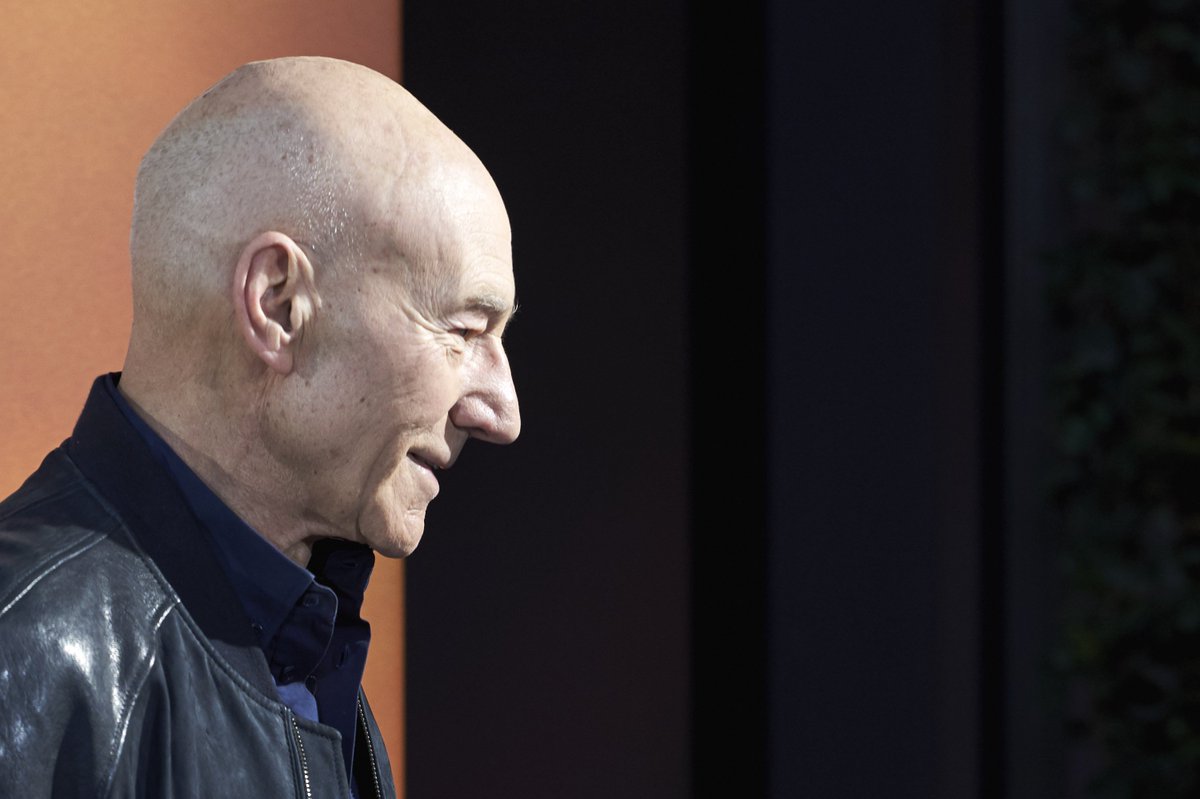 Patrick Stewart reveals daily medicinal marijuana use to treat arthritis
Stewart revealed how he has used medical marijuana on a daily basis for two years to help with severe arthritis.
"Two years ago, in Los Angeles, I was examined by a doctor and given a note which gave me legal permission to purchase, from a registered outlet, cannabis-based products, which I was advised might help the ortho-arthritis in both my hands," the statement reads.
Stewart explained how using a medicinal spray is remarkably easy as can be applied throughout the day, helping elevate pain.
"I believe that the ointment and spray have significantly reduced the stiffness and pain in my hands.
I believe this programme of research might result in benefits for people like myself as well as millions of others."
Due to the release of Logan, Sir Patrick Stewart has undertaken an extensive promotional tour, talking about everything from superheroes to circumcision.  The 76-year-old actor has issued a statement supporting the UK's first initiative exploring the benefits of cannabis-based medicines, led by Oxford University. Stewart revealed how he has used medical marijuana on a daily basis for two years to help with severe arthritis. 

@TheIndyFilm: Patrick Stewart reveals he uses marijuana on a daily basis
Due to the release of Logan, Sir Patrick Stewart has undertaken an extensive promotional tour, talking about everything from superheroes to circumcision. 

The 76-year-old actor has issued a statement supporting the UK's first initiative exploring the benefits of cannabis-based medicines, led by Oxford University.

Stewart revealed how he has used medical marijuana on a daily basis for two years to help with severe arthritis. 

"Two years ago, in Los Angeles, I was examined by a doctor and given a note which gave me legal permission to purchase, from a registered outlet, cannabis-based products, which I was advised might help the ortho-arthritis in both my hands," the statement reads.

"This, it would seem, is a genetically-based condition. My mother had badly distorted and painful hands. I purchased an ointment, spray and edibles. 

"The ointment, while providing some relief from the discomfort, was too greasy to use during daytime and so I only use it at night. It helps with sleep as the pain was reduced."

Stewart explained how using a medicinal spray is remarkably easy as can be applied throughout the day, helping elevate pain.

"The spray very quickly evaporates and leaves my hands quite dry, though with a slight burning or tingling sensation, which is not unpleasant.

"I believe that the ointment and spray have significantly reduced the stiffness and pain in my hands. I can make fists, which was not the case before I began this treatment."

Plot: Set two months after the first film, the Guardians of the Galaxy travel throughout the cosmos and struggle to keep their newfound family together, while helping Peter Quill learn more about his true parentage.

Plot: 20 years after the previous film, Mark Renton returns to Scotland to make amends with his friends, Daniel "Spud" Murphy and Simon "Sick Boy" Williamson, whilst avoiding the psychopathic Francis "Franco" Begbie, who has recently been released from prison.

Plot: Story details are minimal as of now, but Thor's third return to screen has already been teased to feature a loose adaptation of the famous 'Planet Hulk' storyline.

Plot: Now that Dom and Letty are on their honeymoon, Brian and Mia have retired from the game, and the rest of the crew has been exonerated, the globetrotting team has found a semblance of a normal life. But when a mysterious woman seduces Dom back into a world of crime that he can't seem to escape, the crew will face trials that will test them as never before.

Plot: A young American in Paris works as a personal shopper for a celebrity. She seems to have the ability to communicate with spirits, like her recently deceased twin brother. Soon, she starts to receive ambiguous messages from an unknown source.

Plot: A young female tech worker takes a job at a powerful internet corporation, quickly rises up the company's ranks, and soon finds herself in a perilous situation, which that involves privacy, surveillance and freedom. She comes to learn that her decisions and actions will determine the future of humanity.

Plot: In 2024, mutant births are severely in decline, and people aren't sure why. A government-type operation is turning mutant children into killing machines. From this, Logan emerges as a mentor to a mutant girl, who has two claws instead of his three.

Plot: Lee Chandler is a brooding, irritable loner who works as a handyman for a Boston apartment block. One damp winter day he gets a call summoning him to his hometown, north of the city. His brother's heart has given out suddenly, and he's been named guardian to his 16-year-old nephew. As if losing his only sibling and doubts about raising a teenager weren't enough, his return to the past re-opens an unspeakable tragedy.

Plot: There are big changes brewing in Gotham, but if Batman (Will Arnett) wants to save the city from the Joker's hostile takeover, he may have to drop the lone vigilante thing, try to work with others and maybe, just maybe, learn to lighten up.

Plot: Conor O'Malley (Lewis MacDougall) is a young boy who tries to deal with the terminal illness of his mother (Felicity Jones) and the attacks by local school bully Harry. One night, Conor encounters a "monster" in the form of a giant humanoid yew tree who has come to tell him stories and soon begins to help Conor fix his unhappy life.

Speaking about side effects, Stewart said there have been none while the alternatives – taking NSAID's, Advil, Aleve and Naproxen – are know to cause issues, particular on the liver.

He continued: "This is an important step forward for Britain in a field of research that has for too long been held back by prejudice, fear and ignorance. I believe this programme of research might result in benefits for people like myself as well as millions of others."

In North America, 28 states have legalised the use of marijuana for medicinal purposes; eight of those – Colorado, California, Oregon, Washington, Maine, Nevada, Alaska and Massachusetts – have legalised marijuana for recreational use.

Recently, Attorney General Jeff Sessions claimed legal cannabis causes violent crime, despite a lack of evidence for his claim.

Meanwhile, Stewart has spoken candidly about perhaps not returning to the X-Men franchise in The Independent's film podcast. Logan is in cinemas now.
Patrick Stewart reveals daily medicinal marijuana use to treat arthritis