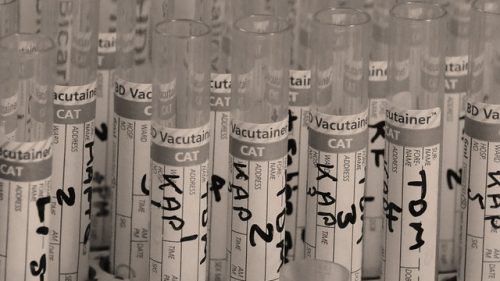 Oregon Releases Its First Health Alert For Marijuana Laced With Pesticides
Overall, 57 percent of American adults support legalizing pot, while 37 percent do not, according to Pew's Fact Tank blog.
The NASA Researcher Is Now Using His Skills to Grow Marijuana – September 12, 2016
Investor Dispatch: Lori Ferrara Trailblazing in the Marijuana Industry – September 9, 2015
Montel Williams Detained in Germany Over Medical Marijuana – August 1, 2016
Cannabis Makes Headway in Mainstream Pharma – August 10, 2016
An Oregon lab discovered a pesticide in two marijuana strains sold in a dispensary, causing the state to issue its first health alert for tainted marijuana.

@MJINews: Oregon Releases Its First Health Alert For #Marijuana Laced With Pesticides
An Oregon laboratory discovered a pesticide in two strains of marijuana sold in a McMinnville, Ore., dispensary, causing the state to issue its first health alert for tainted cannabis, according to an Oct. 21, 2016, article at OregonLive.com.

Between Oct. 15 and Oct. 17, about 130 customers of the medical marijuana dispensary New Leaf bought the tainted marijuana, which showed traces of spinosad, an insecticide commonly used in the marijuana industry.

State regulations allow no more than 0.2 parts per million of spinosad. But in a strain called Dr. Jack, a state-authorized lab found 42 parts per million, and in another strain, Marion Berry, the lab found 22 parts per million.

Due to the state's medical marijuana laws, officials would not identify the grower. They were not sure if growers of pesticide-contaminated marijuana would be identified under rules for recreational marijuana.

"We will be double checking our rules to ensure we can properly protect the public," said Rob Patridge, chairman of the Oregon Liquor Control Commission, which oversees the marijuana market.

A new report from the Pew Research Center reveals marijuana legalization is gaining support among Americans. Overall, 57 percent of American adults support legalizing pot, while 37 percent do not, according to Pew's Fact Tank blog. Support for marijuana legalization is at 71 percent among Millennials.
Oregon Releases Its First Health Alert For Marijuana Laced With Pesticides