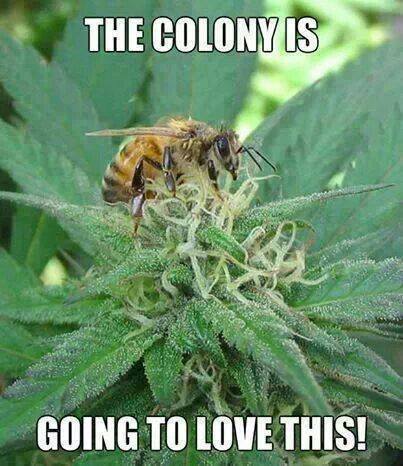 This Man Trained Bees to Make Honey From Weed
The bees, who have no cannabinoid receptors and are unaffected by the weed, will gather resin from any strain, making the possibilities almost endless.
Some weed honey oil that you don't have to blow up your house to make .
Eat the Man Trained Bees to Make Honey From Weed
Nick calls the final product 'Cannahoney,' a medically beneficial weed byproduct that should be eaten and not smoked.
Nick has figured out how to train his bees to extract the resin from cannabis buds, creating a 100% natural weed honey.
Read the full article, click here.
---
@cannabis_times: "One guy has naturally infused #THC honey by growing #weed near his #bees!
#nature"
---
But does it get you high?
---
This Man Trained Bees to Make Honey From Weed