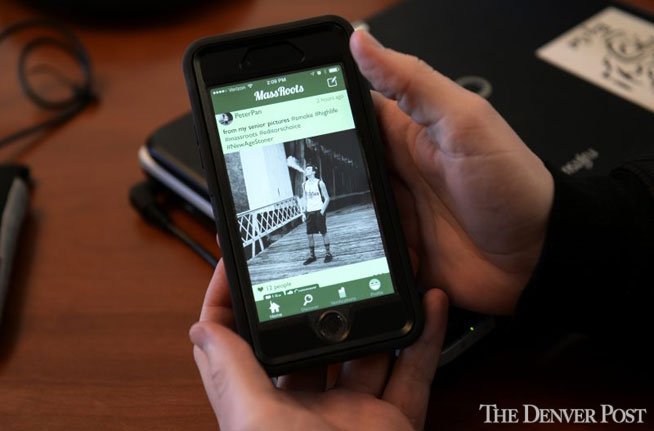 Not messing around: MassRoots names a top dog in the tech industry as new CTO
Lance Galey is the new CTO of Massroots, he will lead efforts to improve their engineering processes and software platform, the Denver company said.
MassRoots released an updated corporate overview that included details about the product pipeline, a timeline for new technology and business model releases, and additional financial information.
All contents Copyright © 2016 The Denver Post or other copyright holders | Powered by WordPress .
MassRoots (OTC: MSRT) this month revoked its application to be listed on the Nasdaq exchange .
Pictured: Isaac Dietrich, CEO of MassRoots, displays his app at his office in Denver on Jan. 22, 2015.
Read the full article, click here.
---
@cannabist: "Not messing around: @Massroots names a top dog in the tech industry as new CTO."
---
MassRoots Inc., the Denver-based social network for the pot industry, has tapped a former Autodesk and Salesforce executive as its chief technology officer.
---
Not messing around: MassRoots names a top dog in the tech industry as new CTO