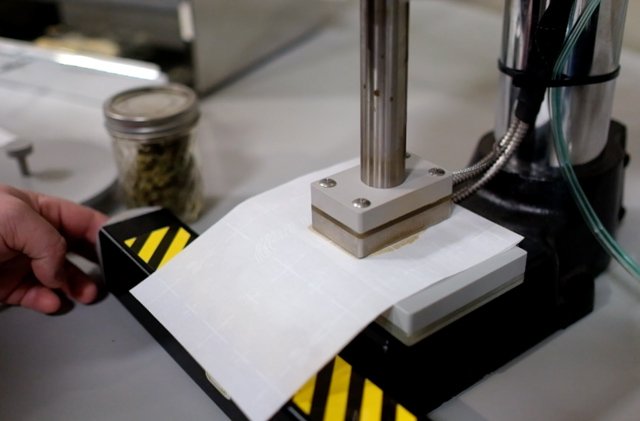 Next Level Dab Making: Rosin Presses
Next Level Dab Making: Rosin Presses
A company calling itself High Times Travel LLC (hightimestravel.com) has illegally infringed on the HIGH TIMES trademark to sell travel packages for the upcoming US Cup in Seattle.
If you have purchased a travel package from High Times Travel LLC please contact HIGH TIMES immediately by emailing us at travelcomplaint@hightimes.com
Read the full article, click here.
---
@HIGH_TIMES_Mag: "VIDEO – Next Level Dab Making: Rosin Presses."
---
Rosin tech dab-making is changing the hash world. And while there will always be a place for squishing on a budget, those who take the craft of making rosin hash seriously have shifted to using highly calibrated presses. These machines expertly extract marijuana's essential oils, creating a solventless, dabbable hash that can compete with most concentrates on the market.
---
Next Level Dab Making: Rosin Presses | High Times