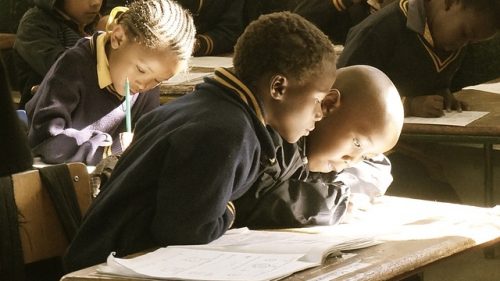 Overall, 57 percent of American adults support legalizing pot, while 37 percent do not, according to Pew's Fact Tank blog.
The NASA Researcher Is Now Using His Skills to Grow Marijuana – September 12, 2016
Investor Dispatch: Lori Ferrara Trailblazing in the Marijuana Industry – September 9, 2015
Montel Williams Detained in Germany Over Medical Marijuana – August 1, 2016
Medical Marijuana Laws Do Not Increase Pot Use Among Kids
Kids are not more likely to smoke pot in states where medical marijuana has been legalized, at least according to a new study reported in HealthDay.

@MJINews: Medical #Marijuana Laws Do Not Increase Pot Use Among Kids
Kids are not more likely to smoke pot in states where medical marijuana has been legalized, at least according to a new study reported in an Oct. 25, 2016, article from HealthDay.

The study was led by Dr. Silvia Martins, associate professor of epidemiology at Columbia University's Mailman School of Public Health in New York City.

"There were only increases in marijuana use and in the perceived availability of marijuana use after the enactment of these laws among adults aged 26 and up," Martins said.

The goal was to find out how marijuana use might have changed in 10 states with medical marijuana laws: Arizona, Connecticut, Delaware, Illinois, Massachusetts, Michigan, New Hampshire, New Jersey, New Mexico and Rhode Island.

Researchers used data from annual surveys conducted between 2004 and 2013. The data included more than 53,800 people who were 12 years of age or older.

"The laws seem to be working as expected with little unintended consequences for youth and young adults to date," Martins said.

A new report from the Pew Research Center reveals marijuana legalization is gaining support among Americans. Overall, 57 percent of American adults support legalizing pot, while 37 percent do not, according to Pew's Fact Tank blog. Support for marijuana legalization is at 71 percent among Millennials.