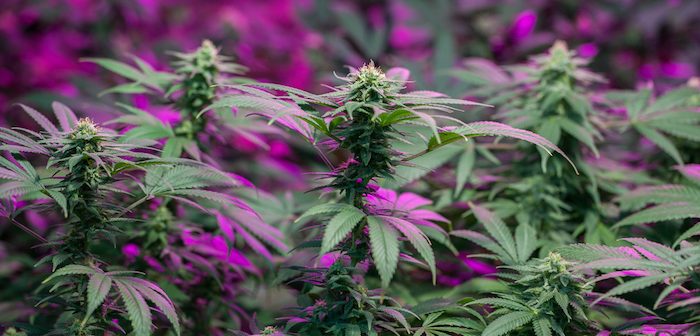 Marijuana Legalization Bills Advance in Vermont and Illinois
On Wednesday, policymakers in Vermont and Illinois advanced legislation aimed at legalizing adult-use marijuana.
Sponsored by Rep. Maxine Grad (D), Rep. Charles Conquest (D), and Rep. Thomas Burditt (R), the bill would legalize the possession of no more than one ounce of marijuana and the cultivation of no more than "two mature marijuana plants and four immature marijuana plants," according to the Vermont Digger.
Yesterday, bills were introduced in both the state's Senate and House targeting the legalization of adult-use marijuana.
As Illinois' rapidly growing budget deficit threatens to cripple the state, the Marijuana Policy Project (MPP) projects the state could generate some much-needed revenue should they choose to legalize recreational pot.
Despondent over 2015 statistics showing 75% of drug-related deaths in Illinois involved opioid-induced overdoses, Sen. Steans is anxious to see if marijuana can also wean the state's opioid abusers from their drug of choice.
On Wednesday, policymakers in Vermont and Illinois advanced legislation aimed at legalizing adult-use marijuana. Despite the ominous threats uttered recently by

@mjdotc: Marijuana legalization bills advance in #Vermont and #Illinois. Details:
On Wednesday, policymakers in Vermont and Illinois advanced legislation aimed at legalizing adult-use marijuana. Despite the ominous threats uttered recently by AG Sessions, America's march toward full-blown legalization continues unabated. Though political forces within VT and IL seek the end of prohibition for their constituents, policymakers in the Green Mountain State and the Land of Lincoln are taking slightly different approaches.

In Vermont, the House Judiciary Committee voted 8 to 3 on Wednesday approving legislation H. 170 . Sponsored by Rep. Maxine Grad (D), Rep. Charles Conquest (D), and Rep. Thomas Burditt (R), the bill would legalize the possession of no more than one ounce of marijuana and the cultivation of no more than "two mature marijuana plants and four immature marijuana plants," according to the Vermont Digger .  

Now headed for the full House and a potential Friday vote, Rep. Maxine Grad believes legalization is a matter of racial "parity" and criminal justice, according to the Burlington Free Press .

Encouraged by the bill's recent committee passage, Rep. Grad believes the legislation will receive the necessary support to pass the full House. Unlike California, Nevada and Maine, where Tax and Regulate campaigns won the day last November, Vermont's proposal would not cultivate a regulated marketplace encompassing recreational sales and taxation.

While federal "uncertainty" loomed large yesterday in the structuring of Vermont's reform legislation, the cash-strapped politicians of Illinois expressed no such hesitation.

Yesterday, bills were introduced in both the state's Senate and House targeting the legalization of adult-use marijuana. As Illinois' rapidly growing budget deficit threatens to cripple the state , the Marijuana Policy Project (MPP) projects the state could generate some much-needed revenue should they choose to legalize recreational pot.  According to the Chicago Reader , the MPP is projecting "Illinois could produce between $350 million and $700 million in tax revenue for the state each year."

Sponsored by Sen. Heather Steans (D), SB 316  would legalize the possession of no more than one ounce of marijuana and allow the establishment of a regulated marijuana industry. A fiscally responsible and socially conscious Democrat, the senator's website explained how marijuana could mend the state's economic malfeasance. "It is clear that individuals across the nation are receptive to purchasing marijuana through a legal market," Steans said. "Legalizing and taxing marijuana will not and should not solve all of our budget woes, but it should be a part of the conversation about resolving Illinois' worsening budget problems. Every bit of new revenue will help to close the governor's $5 billion budget gap."

Despondent over 2015 statistics showing 75% of drug-related deaths in Illinois involved opioid-induced overdoses , Sen. Steans is anxious to see if marijuana can also wean the state's opioid abusers from their drug of choice. "I believe that we should explore all options to ending the opioid epidemic," Steans said. "I think that by legalizing marijuana, we could see a drop in opioid overuse."
Marijuana Legalization Bills Advance in Vermont and Illinois