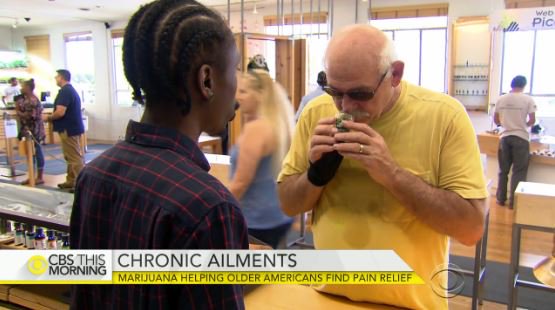 Marijuana helping older Americans find pain relief
Marijuana helping older Americans find pain relief
Barry Petersen takes a look at how the newest marijuana customers are becoming more serious about their cannabis consumption.
Mobile User Agreement / About CBS
Read the full article, click here.
---
@CBSEveningNews: "Marijuana helping older Americans find pain relief:"
---
Did you know the 55-and-older crowd is now the fastest-growing demographic of pot users in the country? Barry Petersen takes a look at how the newest marijuana customers are becoming more serious about their cannabis consumption.
---
Marijuana helping older Americans find pain relief