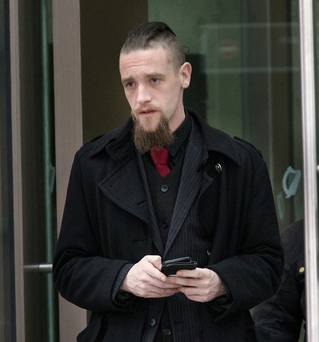 Man with cannabis grow house 'used drug for pain relief after spinal injury'
Man with cannabis grow house 'used drug for pain relief after spinal injury'
Photo: Steve Humphreys Glen Hansard has thanked the Irish public for getting behind Home Sweet Home and the Apollo House movement.
A telecoms worker set up a cannabis "grow house" in his home after he began using the drug for pain relief from a back injury, a court heard.
Picture credit; Damien Eagers Gerard McAdorey, from Antrim, ken Byrne, Dublin and Niall Byrne, Dublin during the Dublin city Marathon.
Almost 400 homes in Dublin are without power due…
A telecoms worker set up a cannabis "grow house" in his home after he began using the drug for pain relief from a back injury, a court heard.

@Independent_ie: Man with cannabis grow house 'used drug for pain relief after spinal injury'
A telecoms worker set up a cannabis "grow house" in his home after he began using the drug for pain relief from a back injury, a court heard.

He grew it himself because he did not want to "deal with other people" by buying it.

Father-of-one O Loideoin, of Lock House, Goldenbridge Terrace, Inchicore, Dublin 8, pleaded guilty to cultivation and sale or supply of cannabis at that address last May 7.

The court heard gardai searched the apartment at around 10pm on the date in question. During the search, eight cannabis plants of mid-maturity were found growing under lights and fans.

The plants would have been worth a potential €800 each when mature. In a drawer in the living room, €4,000 worth of cannabis herb was found along with weighing scales and bags.

He said he sold some cannabis to his close friends. He had no previous convictions.

"He made an error, a foolish mistake of going down this route to self-medicate," his lawyer said.

The judge asked: "So it was all produced in the grow house he had in his apartment?"

Shane Phelan Almost half of summonses for speeding motorists to appear in court were not served in the past two years, shock new figures reveal.

Niall O'Connor A victim of crime will be able to seek a review of their case if a decision is taken not to prosecute the offender.
Man with cannabis grow house 'used drug for pain relief after spinal injury'