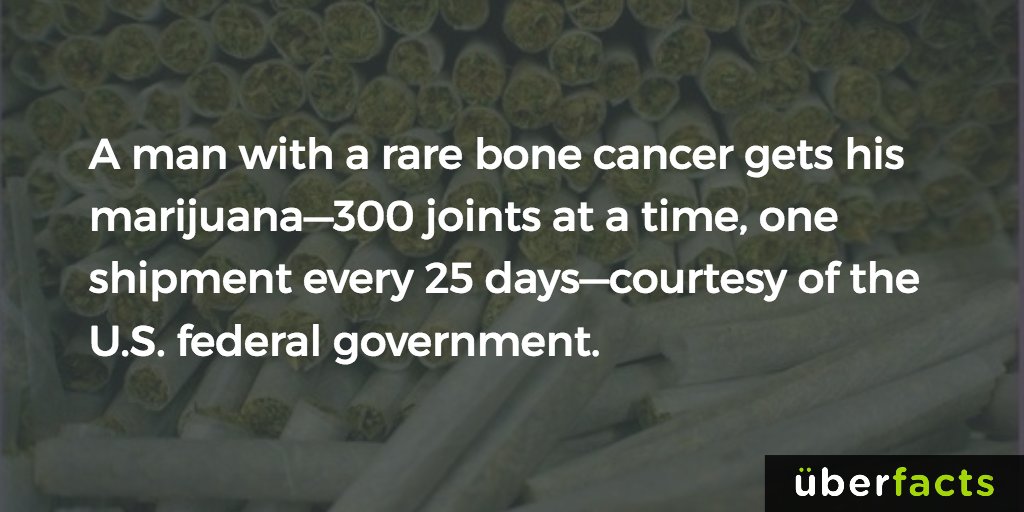 Man Sets Marijuana Record, Smokes 115,000 Joints Provided by Federal Government – ABC News
Irvin Rosenfeld Has Recieved Over 115,000 Joints from the Federal Government
Though marijuana — even for medicinal use — is outlawed under federal law, the government began supplying a handful of patients with the drug in the late 1970s.
The federal government has traditionally cracked down on states that allow medical marijuana.
Read the full article, click here.
---
@UberFacts: ""
---
Irvin Rosenfeld beleives he set a record by smoking 115,000 joints in 28 years. Rosenfeld is on of four people who receive medical marijuana from the federal government.
---
Man Sets Marijuana Record, Smokes 115,000 Joints Provided by Federal Government – ABC News