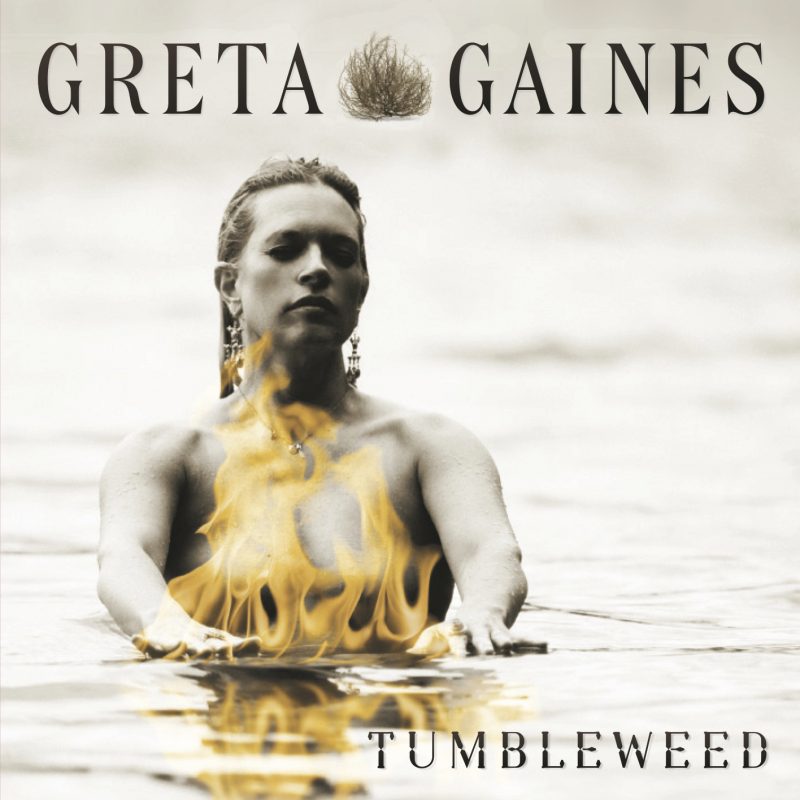 Country music cannabis anthem benefits marijuana advocacy non-profits
Greta Gaines didn't intend to write a country cannabis anthem–or record an album, for that matter.
But the six songs comprising her new album "Tumbleweed," available today on iTunes, poured out over a two-week period last fall as an act of post-election artistic activism, Gaines told The Cannabist.
Whereas the first six songs on the album were written from a subconscious place, bonus track "Light it Up" is a cannabis anthem that is conscious and very much in the present, Gaines explained.
Gaines will donate all proceeds from sales of "Light it Up" to pro-cannabis non-profits National Organization for the Reform of Marijuana Laws (NORML), Patients Out of Time and Tennesseans United.
Though Nashville resident Gaines is "an activist at my core" and a member of the NORML Advisory Board, she hadn't previously written a song overtly advocating cannabis legalization.
Singer-songwriter Greta Gaines' new album "Tumbleweed" includes bonus track "Light it Up" benefiting marijuana advocacy non-profit groups.

@cannabist: Listen: Country music has a new cannabis anthem (with proceeds going to pro-cannabis orgs)
Published: Jun 16, 2017, 5:30 pm • Updated: Jun 17, 2017, 8:15 am

By Alex Pasquariello , The Cannabist Staff

Greta Gaines didn't intend to write a country cannabis anthem–or record an album, for that matter.

But the six songs comprising her new album "Tumbleweed," available today on iTunes, poured out over a two-week period last fall as an act of post-election artistic activism, Gaines told The Cannabist.

"I felt helpless, so I turned to music, the only touchstone in my life capable of ameliorating the pain I was experiencing as a patriot," she said. "I was struck by deep pains of nostalgia, so each song is like a Polaroid of a different place in time."

Opening track "Tumbleweed" flashes back a care-free childhood; "Begin Again" recounts a breakdown experienced while hiking deep in the woods; "Sweet William" channels a bygone era of Americana; "Heal Me" celebrates cannabis as lifesaving presence.

Whereas the first six songs on the album were written from a subconscious place, bonus track "Light it Up" is a cannabis anthem that is conscious and very much in the present, Gaines explained.

"I wrote it with 'This Land is Your Land' on my mind," she said.

Gaines will donate all proceeds from sales of "Light it Up" to pro-cannabis non-profits National Organization for the Reform of Marijuana Laws (NORML), Patients Out of Time and Tennesseans United.

Though Nashville resident Gaines is "an activist at my core" and a member of the NORML Advisory Board, she hadn't previously written a song overtly advocating cannabis legalization.

But the Trump administration's stance on marijuana and the rhetoric of Attorney General Jeff Sessions inspired her to take a stand.

"This horse is out of the barn," she said. "Across the country, Americans are using cannabis, and I wanted to write about that–this movement is happening and you can't tell us how to light it up."
Country music cannabis anthem benefits marijuana advocacy non-profits