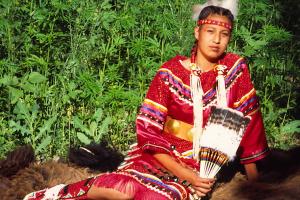 The White Plume family house is surrounded by hemp plants during summer months.
Because the Feds scattered hemp seeds everywhere dragging plants away during raids, Native Lakota hemp now grows across the White Plume land.
If you have purchased a travel package from High Times Travel LLC please contact HIGH TIMES immediately by emailing us at travelcomplaint@hightimes.com
Read the full article, click here.
---
@TexasHemp: "Lakota Hemp in Photos"
---
Editor-in-chief Dan Skye presents photos from Lakota hemp crops of the past.
---
Lakota Hemp in Photos