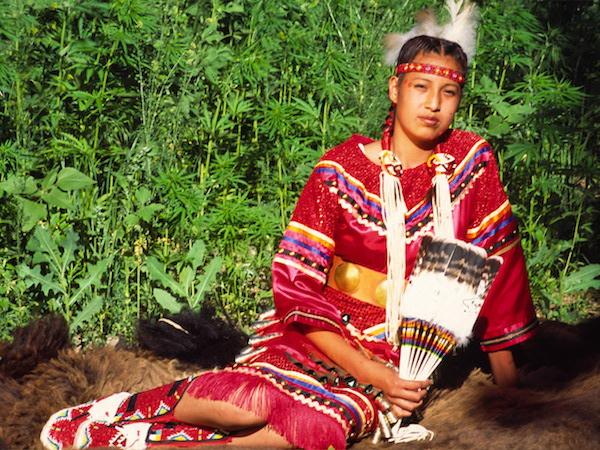 The White Plume family house is surrounded by hemp plants during summer months.
A company calling itself High Times Travel LLC (hightimestravel.com) has illegally infringed on the HIGH TIMES trademark to sell travel packages for the upcoming US Cup in Seattle.
Because the Feds scattered hemp seeds everywhere dragging plants away during raids, Native Lakota hemp now grows across the White Plume land.
Rosebud poses in a traditional jingle dress in front of an expanse of hemp that the White Plumes call the "FBI field."
Read the full article, click here.
---
@HIGH_TIMES_Mag: "#Lakota Hemp in Photos. Getting their Hemp Game on in South Dakota. Check out some pics."
---
Editor-in-chief Dan Skye presents photos from Lakota hemp crops of the past.
---
Lakota Hemp in Photos