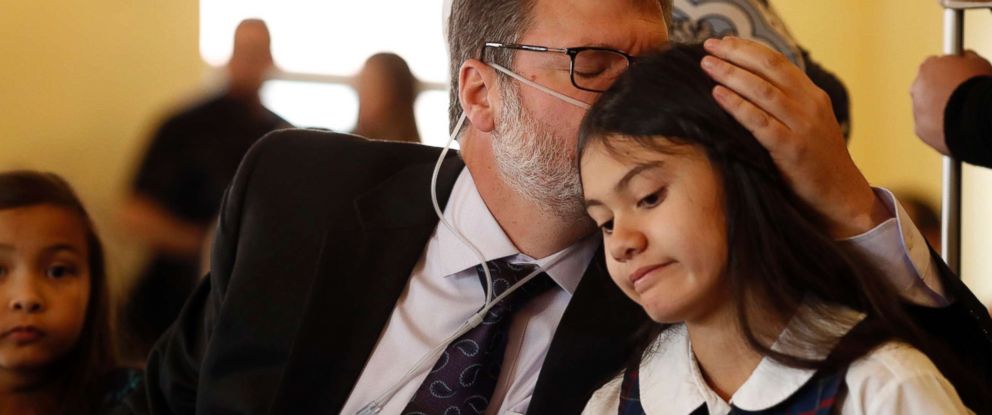 Jeff Sessions sued by 12-year-old girl with epilepsy who wants to legalize medical marijuana
U.S. Attorney General Jeff Sessions is being sued by a 12-year-old Colorado girl suffering from epilepsy who aims to legalize medical marijuana nationwide.
Alexis Bortell, along with her father and other plaintiffs, including former NFL player Marvin Washington, filed suit in the Southern District of New York against the attorney general as well as the Department of Justice and the Drug Enforcement Agency.
The lawsuit filed in July seeks to make medical marijuana legal across the U.S. – – "This lawsuit stands to benefit tens of millions of Americans who require, but are unable to safely obtain, Cannabis for the treatment of their illnesses, diseases and medical conditions," the suit states.
Alexis, whose family moved to Colorado from Texas to take advantage of the state's legalization of recreational and medical marijuana, had been suffering since she was 7 from a form of epilepsy that cannot be safely controlled with FDA-approved treatments and procedures, the lawsuit says.
The suit contends that Alexis won't be able to return to her native Texas where she hopes to attend college because she would be subject to arrest if she continued to use marijuana to control her seizures.
Jeff Sessions sued by 12-year-old with epilepsy seeking to legalize medical marijuana

@abcWNN: Jeff Sessions sued by 12-year-old girl with epilepsy seeking to legalize medical marijuana
U.S. Attorney General Jeff Sessions is being sued by a 12-year-old Colorado girl suffering from epilepsy who aims to legalize medical marijuana nationwide.

Interested in Trump Administration?

Add Trump Administration as an interest to stay up to date on the latest Trump Administration news, video, and analysis from ABC News.

Alexis Bortell, along with her father and other plaintiffs, including former NFL player Marvin Washington, filed suit in the Southern District of New York against the attorney general as well as the Department of Justice and the Drug Enforcement Agency.

Many states now allow use of marijuana for at least some medical reasons. The lawsuit filed in July seeks to make medical marijuana legal across the U.S.

"This lawsuit stands to benefit tens of millions of Americans who require, but are unable to safely obtain, Cannabis for the treatment of their illnesses, diseases and medical conditions," the suit states.

Justin Lane/EPA, FILEU.S. Attorney General Jeff Sessions delivers a speech about national security at the U.S. Attorney's Office for the Southern District of New York, Nov. 2, 2017.

Alexis, whose family moved to Colorado from Texas to take advantage of the state's legalization of recreational and medical marijuana, had been suffering since she was…
Jeff Sessions sued by 12-year-old girl with epilepsy who wants to legalize medical marijuana