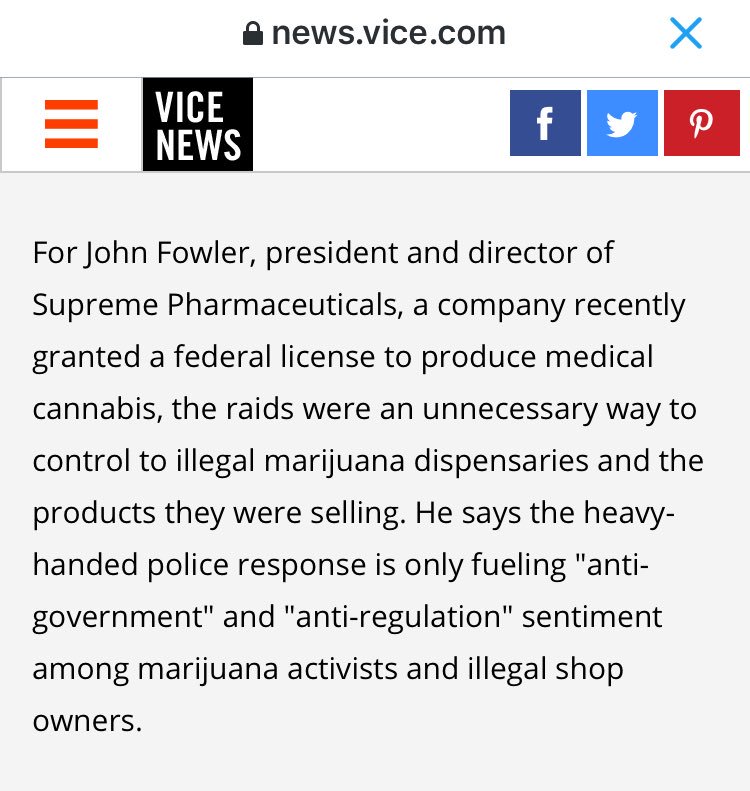 'We're Not Going to Take This Lying Down': Busted Pot Shops Plot Comeback in Toronto
"The police crackdowns have made it more risky for buyers because at least the dispensaries didn't sell it to minors and they didn't sell other drugs," he said. "
Since March, dispensaries more than doubled – Rachel Browne (@rp_browne) May 27, 2016
Canada's most prominent pot activist couple, Marc and Jodie Emery, took a much more hostile tack, vowing to open two new dispensaries next week in Toronto.
A day after police busted into his marijuana shop in Toronto's Kensington market, the owner of Cannawide is still keeping the doors open – even though the place is empty.
One dispensary actually left a note on its door telling police owners had dropped the keys with the shop next door if they wanted to raid it again.
Read the full article, click here.
---
@JodieEmery: "I've got to say, these are sensible comments by @supremepharma LP president @john_fowler_jd:"
---
More than 90 marijuana dispensary workers were arrested on 186 charges for selling weed illegally on Thursday in what is believed to be the largest such crackdown in Canadian history.
---
'We're Not Going to Take This Lying Down': Busted Pot Shops Plot Comeback in Toronto