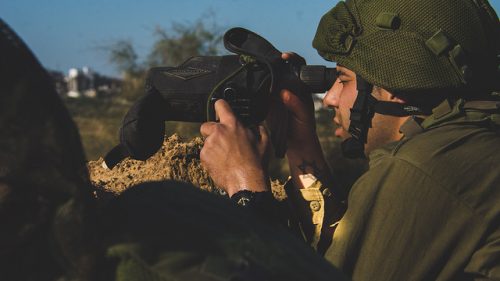 Israel Plans to Relax Penalties for Soldiers Using Marijuana
Minnesota Adds PTSD as Qualifying Condition for Medical Marijuana – December 2, 2016
Family Pressures North Carolina to Pass Medical Marijuana Bill – December 21, 2016
Montel Williams Detained in Germany Over Medical Marijuana – August 1, 2016
Although medical marijuana is legal in Israel, recreational marijuana is still banned nationwide.
Investor Dispatch: Lori Ferrara Trailblazing in the Marijuana Industry – September 9, 2015
The Israeli army is planning to relax its disciplinary action for off-duty soldiers caught smoking marijuana. Israel's military prosecutor wants to revise the

@MJINews: Israel Plans to Relax Penalties for Soldiers Using Marijuana
The Israeli army is planning to relax disciplinary action for off-duty soldiers caught smoking marijuana. Israel's military prosecutor wants to revise the drug policy to allow IDF soldiers to smoke marijuana up to five times, as reported by Haaretz.

Although medical marijuana is legal in Israel, recreational marijuana is still banned nationwide. Under current military policy, soldiers caught with marijuana face criminal charges, a court martial and potentially a prison sentence.

Soldiers caught with marijuana under the new policy will still face charges, but they can escape charges by showing commitment to "rehabilitation" and submitting to urine testing for 12 months. Soldiers who refuse to submit to urine testing will face disciplinary actions instead of criminal charges.

"We are offering soldiers the chance to continue their service normally and not be imprisoned and hindered by a criminal record in civilian life," said former Maj. Gen. Danny Efroni to Army Radio, as reported by The Times of Israel.

Officers and non-commissioned officers are excluded from the policy and are still subject to strict penalties. The new rules are set to go into effect some time in early 2017.
Israel Plans to Relax Penalties for Soldiers Using Marijuana