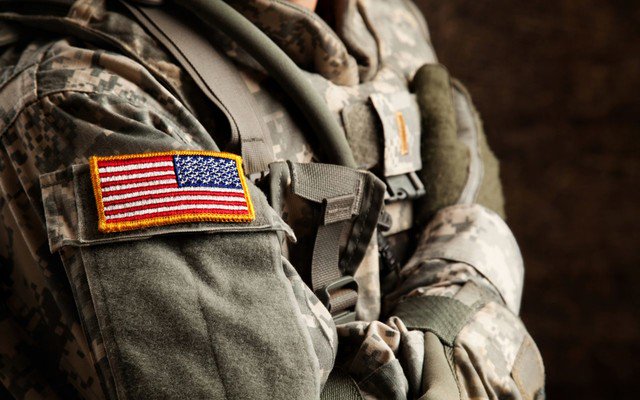 How Veterans Are Leading the Fight for Cannabis Reform
How is it possible, then, that Congress and subsequently the VA could deny veterans' access to medical cannabis, one of the tools that is bringing veterans back from the brink?
Even veterans who use cannabis in legal medical cannabis states risk losing their hard-earned VA benefits.
Until Congress appropriately addresses the disparity between state and federal cannabis laws, veterans will be forced to choose between the federally-funded, dangerous, yet legal treatment or paying out of their own pockets for a safe, effective, but federally illegal alternative.
I started the Veterans Cannabis Project to improve veterans' quality of life through the opportunity of cannabis, and every single day we are fighting to get cannabis recognized for the game-changing, life-saving health treatment option that it is.
Our message is simple: cannabis saves lives, and veterans deserve full legal access to medical cannabis.
Cannabis is saving the lives of veterans, and they're using their battle-hardened skills to ensure their brothers and sisters gain full legal access to medical cannabis.

@twizler557: How Veterans Are Leading the Fight for Cannabis Reform | Leafly
Today is Veterans Day, an opportunity to publicly recognize and thank the men and women who volunteered to protect our country and secure victories in even the most trying times.

Our service members have endured over 16 years of constant warfare in the streets of Iraq, the mountains of Afghanistan, and beyond. For many, the war does not end even after they come home, as they battle to safely heal both the physical and psychological wounds sustained abroad.

It is said that a veteran is someone who, at one point in their life, "wrote a blank check made payable to 'The United States of America' for an amount up to and including their life." Unfortunately, two dozen are cashing those checks each day, losing their lives to suicide or overdose. The situation is projected to get much worse if new and innovative therapies are not adopted.

These prolonged conflicts have exposed the challenges of an outdated and ineffective Veterans Affairs (VA) health care system, ill-prepared for the type and severity of the latest round of war-related injuries. Post-traumatic stress, anxiety, depression, and alcoholism are ravaging our ranks. The VA's "go-to" treatment plan of prescribing copious amounts of prescription drugs, including powerful and addictive opioids, is making an already devastating situation even worse.

A guiding principle I learned in SEAL training—one that all veterans learn…