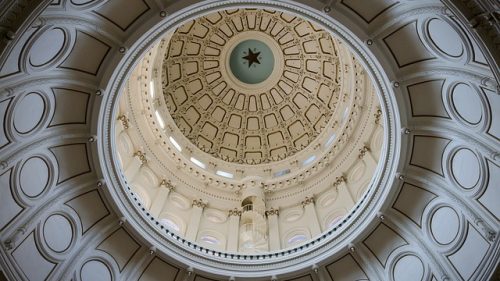 Houston NORML Suggests Putting Marijuana Laws Before Texas Voters
Montel Williams Detained in Germany Over Medical Marijuana – August 1, 2016
Investor Dispatch: Lori Ferrara Trailblazing in the Marijuana Industry – September 9, 2015
Marijuana Advocates Worried If Jeff Sessions Named Attorney General – November 21, 2016
Medical Cannabis Oil Legalized in the Cayman Islands – November 21, 2016
In Marijuana Policy, States Lead the Way – August 26, 2016
For Texas legislators, it might be easier avoid political repercussions by placing new marijuana laws on a ballot, Jason Miller of Houston NORML said.

@MJINews: Houston @NORML Suggests Putting Marijuana Laws Before Texas Voters
Changing marijuana laws in Texas might be "akin to trying to clean the Statue of Liberty by licking it," as Texas state Rep. Harold Dutton of Houston has said.

But as Texas legislators recently have introduced new bills aimed at decriminalizing small amounts of pot, a marijuana-reform group thinks the state legislature could approve a bill that would place the issue before voters.

For Texas legislators, it might be easier avoid political repercussions by placing new marijuana laws on a ballot, Jason Miller, director of communications for the Houston office of the National Organization for the Reform of Marijuana Laws, told the Houston Press for a Nov. 25, 2016, article.

"It may be a little easier to get that to the floor," Miller said. "If legislators are forced to vote on it, they can vote in favor of [putting it on the ballot] but still be opposed to legalization. This way, we can at least recognize who the staunch prohibitionists are who don't even support people voting on it. I think that's the strategy behind that."

In California, the Santa Cruz County Board of Supervisors has passed an emergency ban on commercial growth of marijuana for recreational use, according to a Nov. 15, 2016, article at KSBW.com. The ban is a response to California's Nov. 8, 2016, passage of Proposition 64, which legalized adult-use marijuana in the state.
Houston NORML Suggests Putting Marijuana Laws Before Texas Voters