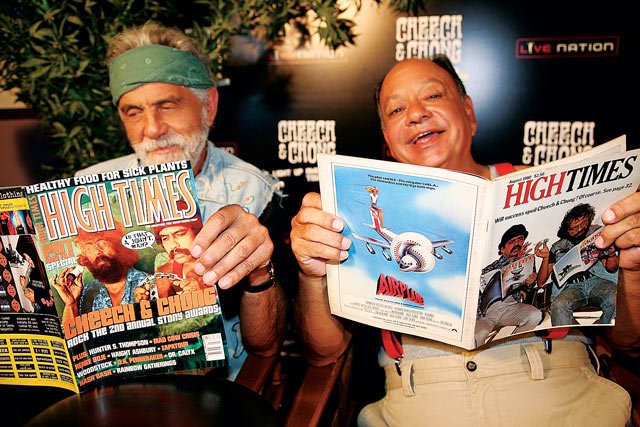 Stoner Throwback: Tommy Chong 2008
Get every back issue of HIGH TIMES ever at covertocover.hightimes.com and stay tuned to hightimes.com for more Stoner Throwbacks!
A company calling itself High Times Travel LLC (hightimestravel.com) has illegally infringed on the HIGH TIMES trademark to sell travel packages for the upcoming US Cup in Seattle.
The definitive guide to marijuana from the world's most trusted name when it comes to getting high.
The company is not affiliated with HIGH TIMES Magazine in any way.
Read the full article, click here.
---
@HIGH_TIMES_Mag: "Happy Birthday @tommychong! We Know Candles Aren't the Only Thing Getting Lit Tonight!"
---
Listen in as stoner comedy legend Tommy Chong explains the difference between actors and comedians, the dangers of doing acid with strangers and what caused his infamous rift with Cheech Marin. 
---
Stoner Throwback: Tommy Chong 2008