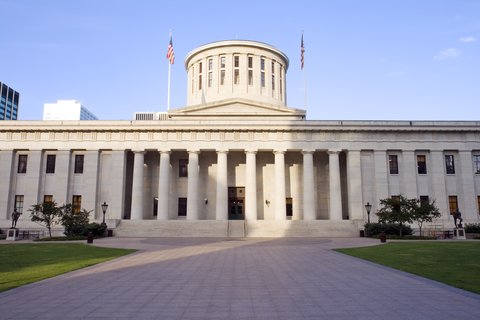 Gov. Kasich Signs Ohio's Medical Marijuana Bill Into Law
State Sen. Dave Burke, R-Marysville, a pharmacist who carried the bill, predicted that chosen growers could be cultivating marijuana in Ohio soil within a year, with marijuana products tested and available in 16 months.
The bill passed the Republican-controlled General Assembly – by a 18-15 vote in the Senate and a 67-28 vote in the House – on May 25.
A bill authorizing physicians to prescribe marijuana derivatives to treat a host of health conditions was signed into law this afternoon by Ohio Gov. John Kasich.
He signed the bill within a couple of hours of it landing on his desk.
The second-term Republican had expressed support for the concept, but his office had not said whether he would sign the hard-won legislation until he studied its details.
Read the full article, click here.
---
@editorCBT: "Gov. Kasich Signs Ohio's Medical #Marijuana Bill Into Law #MMJ @OhioNORML #cannabis"
---
---
Gov. Kasich Signs Ohio's Medical Marijuana Bill Into Law