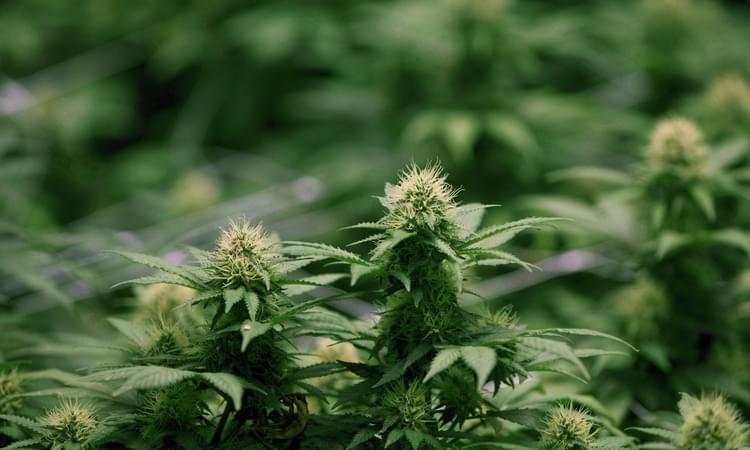 Finance ministers talk how to tax legalized marijuana
OTTAWA • New Brunswick Finance Minister Cathy Rogers has arrived in Ottawa for talks with provincial and federal colleagues that will largely focus on how to tax legalized marijuana.
And while other provinces have warned that regulatory costs could outstrip any fiscal gains, Rogers has called for New Brunswick and other provinces to find the pricing sweet spot that will squeeze out the illegal market, while remaining financially beneficial.
Ontario Finance Minister Charles Sousa said in an interview he is not apprehensive about cannabis legalization, he just wants to ensure the transition into regulated markets doesn't impose any extra costs on provinces.
Federal Health Minister Jane Philpott has promised to work with provinces and to commit more resources to cannabis-related needs like public security, policing and educational campaigns.
The province's finance minister then warned that steep taxes on marijuana would push up its retail price, making it likely that many regular consumers of recreational pot would continue to buy from street dealers.
Please provide your Telegraph-Journal password to link your Facebook account. Once your account has been linked you will need only login with your Facebook credentials to gain access to the Telegraph-Journal. Once your account has been linked you will need only login with your Facebook credentials to gain access to the Telegraph-Journal.

@TJProvincial: Finance ministers talk how to tax legalized marijuana #NB #nbpoli #cdnpoli by @adamhuras
OTTAWA • New Brunswick Finance Minister Cathy Rogers has arrived in Ottawa for talks with provincial and federal colleagues that will largely focus on how to tax legalized marijuana.

It's an industry that the province has eyed as a revenue generator.

And while other provinces have warned that regulatory costs could outstrip any fiscal gains, Rogers has called for New Brunswick and other provinces to find the pricing sweet spot that will squeeze out the illegal market, while remaining financially beneficial.

The meetings are also slated to update ministers on trade talks with the United States.

Finance Minister Bill Morneau hosted the country's finance ministers at a working dinner on Sunday night at the government's official guest house, across the street from 24 Sussex Drive, kicking off what are semi-annual meetings that will stretch throughout Monday.

"I am looking forward to sitting down with my colleagues in other provinces and territories," Rogers said in an email to the Telegraph-Journal in advance of the meetings. "There are many important topics on the agenda for New Brunswick, such as cannabis legislation, and Canada-U.S. relations."

She characterized the talks as a good opportunity for "information sharing" between the provinces.

The ministers are scheduled to start working on a "co-ordinated approach to the taxation of cannabis,"' says a news release from Morneau's office.

The federal government introduced legislation in April with a goal of legalizing and regulating the use of recreational marijuana by July 2018.

Pot taxation is expected to stay low to ensure the regulated market elbows out illegal dealers.

Details, however, on how the tax revenues will be shared between provinces and Ottawa have yet to be determined.

Taxation is poised to emerge as a key focal point of Canada's pot-legalization process.

Since the federal legislation was tabled, several provinces have voiced concerns about how much work will fall within their jurisdictions – from addiction treatment, to distribution, to policing.

For example, Alberta Premier Rachel Notley has warned that provinces will be left with a lot of the "heavy lifting" related to pot legalization, including considerable costs.

In Quebec, Public Health Minister Lucie Charlebois has expressed doubts the tax revenue generated by recreational pot will cover the price tag of preparing for regulation, particularly when it comes to health, security and education efforts.

Ontario Finance Minister Charles Sousa said in an interview he is not apprehensive about cannabis legalization, he just wants to ensure the transition into regulated markets doesn't impose any extra costs on provinces.

Federal Health Minister Jane Philpott has promised to work with provinces and to commit more resources to cannabis-related needs like public security, policing and educational campaigns.

Philpott's office has also argued that the current system of prohibition is very expensive and legalization could significantly lower the provinces' existing costs.

So has Rogers.

"We need a regime that makes us competitive in New Brunswick so that it will be an opportunity for us," Rogers said in an interview earlier this year. "If it's an economic opportunity, it has to be competitive."

Will marijuana be subject simply to HST or will there also be an excise tax, as is the case for tobacco and alcohol? That's also up for discussion, she said.

The province's finance minister then warned that steep taxes on marijuana would push up its retail price, making it likely that many regular consumers of recreational pot would continue to buy from street dealers.

And while there will be new costs, Rogers suggested there may also be new savings.

"We want this product out of the hands of organized crime and we want this product regulated," Rogers said. "It's about regulation and safety and stopping crime because we spend a lot of money at the back end responding to crime and responding to addiction when people buy and don't know what they are getting.

"We're going to save money automatically when we legalize and get away from criminal markets."