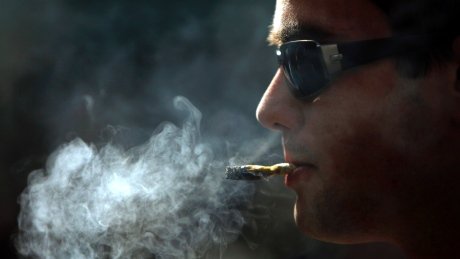 Pot breathalyzer quest ramps up as legalization looms
Either way, an innovation war worth billions to the victor has been declared over developing a cannabis breathalyzer.
No such roadside device exists for cannabis and its psychotropic ingredient THC.
From a cop's perspective, proving someone is high, especially on a small quantity of cannabis, could be more work than it might be worth (though they won't say that).
By Lucas Powers, CBC News Posted: May 22, 2016 5:00 AM ET Last Updated: May 22, 2016 5:00 AM ET
Cannabis has very different effects on different people, making it difficult to set firm limits on intake levels.
Read the full article, click here.
---
@CBCNews: "'Exceptionally complex' pot molecules make breathalyzer hard to develop"
---
With recreational cannabis set to be legalized some time next year, those already worried about the increasing rate of drugged driving are concerned things could get dangerous.
---
Pot breathalyzer quest ramps up as legalization looms