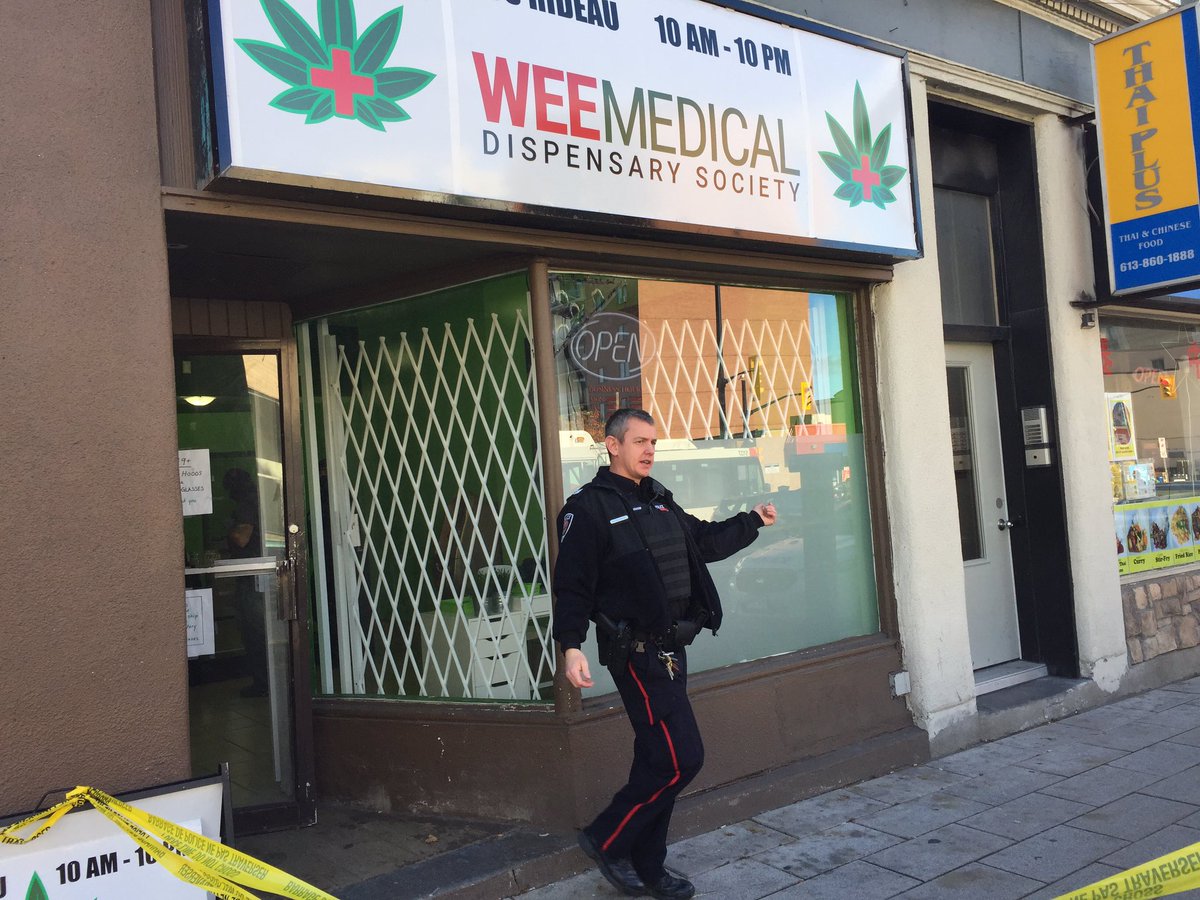 Ottawa police raid pot shops across city
Ottawa police have arrested at least one person during Friday morning raids at marijuana dispensaries across the city.
Ottawa police tweeted that there were operations underway "at several locations in Ottawa" but refused to comment further "so as not to jeopardize ongoing investigations.
Residents, politicians have complained about growing number of dispensaries in Ottawa
Ottawa cyclist pedalled globe without mishap – until he tried O'Connor Street bike lane video
Nepean pot shop case highlights hazy enforcement rules for police
Ottawa police officers are searching marijuana dispensaries across the city following a volume of complaints about the growing number of dispensaries across the city.

@CBCOttawa: DEVELOPING: At least 3 pot shops raided by Ottawa police: #ottnews
Ottawa police have arrested at least one person during Friday morning raids at marijuana dispensaries across the city.

The raids at the Wee Medical Dispensary Society shop at 358 Rideau Street, and the Green Tree Medical Dispensary shops at 290 Montreal Road, 256 Bank Street and 352 Preston Street come following a volume of complaints about the growing number of dispensaries across the city.

One person was seen being escorted out of the shop on Montreal Road by police and shuttled into a cruiser.

Ottawa police tweeted that there were operations underway "at several locations in Ottawa" but refused to comment further "so as not to jeopardize ongoing investigations." 

The federal government has promised to introduce legislation to legalize marijuana by the spring of 2017 but possession, production and trafficking of marijuana remains illegal.