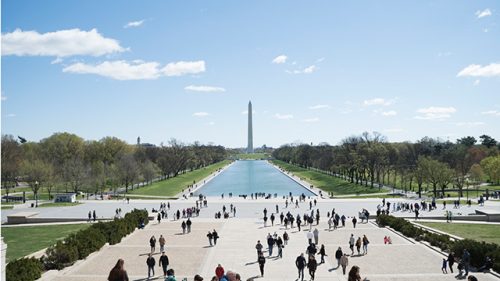 DC to Allow Out of State Medical Marijuana Users to Buy in City
California Gives Green Light to Recreational Cannabis – November 9, 2016
Investor Dispatch: Lori Ferrara Trailblazing in the Marijuana Industry – September 9, 2015
Montel Williams Detained in Germany Over Medical Marijuana – August 1, 2016
Silicon Valley Investors Are Finally Getting Marijuana Religion – July 7, 2016
While medical marijuana has been legal in many states for years, its legalization for recreational use in Colorado and Washington in 2014 has catapulted the entire subject to new heights.
With passage of the Medical Marijuana Reciprocity Amendment Act, the District joins Michigan, Nevada, New Hampshire, Rhode Island, Arizona and Maine in allowing

@MJINews: DC to Allow Out of State Medical Marijuana Users to Buy in City
The bill, which received unanimous support from the council on its final vote Tuesday, aims to make it easier for patients visiting the District to get the medicine they need, medical marijuana advocates say.

On Nov. 2, 2016, the Illinois Medical Cannabis Pilot Program announced that the Illinois Department of Public Health had approved applications for a total of 12,000 qualifying patients and recorded approximately $4.1 million in retail medical cannabis sales for the month of October.
DC to Allow Out of State Medical Marijuana Users to Buy in City