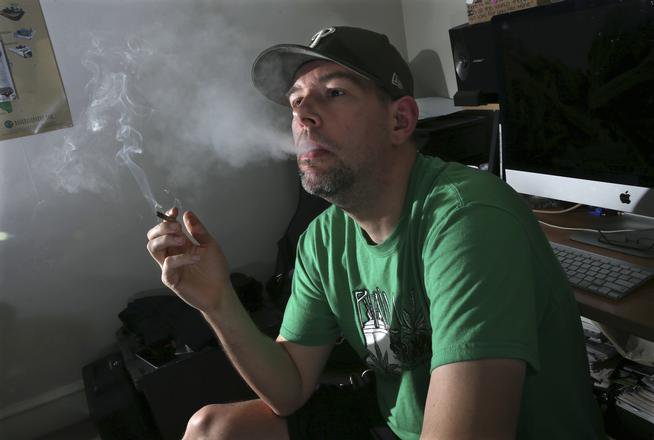 Congress pushes VA to recommend pot for patients – The Denver Post
A growing number of states are debating whether to legalize marijuana for the treatment of post-traumatic stress disorder.
"Veterans whose doctors believe that medical marijuana will help them address medical issues such as PTSD (post-traumatic stress disorder) or chronic pain should be afforded that option," said Polis in a statement.
Colorado's two U.S. Senators, Michael Bennet and Cory Gardner, both supported the underlying bill with the marijuana provision.
"It's bad policy to place VA doctors (who are federal employees) in a position where they could potentially violate federal law by discussing/prescribing medical marijuana," said Tipton aide Josh Green in a statement.
The first step was a House vote Thursday on an amendment to a budget bill for the VA and military construction that would allow doctors with the U.S. Department of Veterans Affairs to recommend pot as treatment to veterans in states where medical marijuana is legal, which is roughly half the country.
Read the full article, click here.
---
@bud_breakfast: "Congress pushes VA to recommend pot for #veterans via @denverpost #mmj"
---
WASHINGTON — In two separate actions, the U.S. House and Senate this week moved to make it easier for military veterans to access medical marijuana — efforts that were largely, but not unanimously, supported by Colorado's congressional delegation.
---
Congress pushes VA to recommend pot for patients – The Denver Post