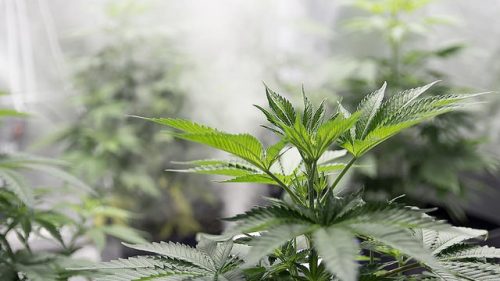 Canadian Marijuana Task Force Announces Report Completion
Minnesota Adds PTSD as Qualifying Condition for Medical Marijuana – December 2, 2016
Montel Williams Detained in Germany Over Medical Marijuana – August 1, 2016
Investor Dispatch: Lori Ferrara Trailblazing in the Marijuana Industry – September 9, 2015
Family Pressures North Carolina to Pass Medical Marijuana Bill – 2 days ago
Silicon Valley Investors Are Finally Getting Marijuana Religion – July 7, 2016
On Nov. 30, 2016, Anne McLellan and Dr. Mark Ware, the chair and vice chair of Canada's Task Force on Cannabis Legalization and Regulation, announced that their

@MJINews: Canadian #Marijuana Task Force Announces Report Completion
On Nov. 30, 2016, Anne McLellan and Dr. Mark Ware, the chair and vice chair of Canada's Task Force on Cannabis Legalization and Regulation, announced that their task force had completed its work and would soon deliver its report to the government.

The report is a result of more than five months of research, which includes over 30,000 responses to the task force's online questionnaire and over 300 submissions from various organizations.

Researchers also gained insight into legalization by visiting Washington and Colorado as well as speaking with representatives from the government of Uruguay.

"It has been an honour for us, along with the other members of the Task Force, to have had the opportunity to engage with Canadians across the country who generously shared their expertise and perspectives on how the government should approach the legalization and regulation of cannabis," McLellan said in a statement.

The task force's report will be available at Canada.ca/Health once it has been translated into both French and English, which is expected to happen by mid-December.