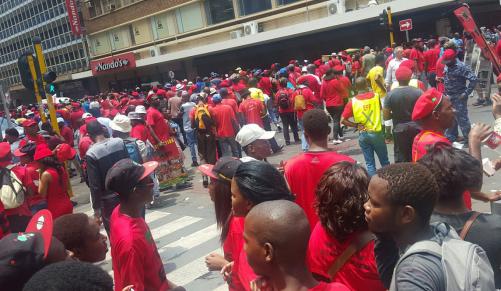 Avoid Pretoria CBD at all costs
SA lawlessness 'began with arms deal'
Crew members evacuated from burning ship
Missing Australian tourist found in Borneo jungle
#StateCapture report must be released by 5pm – court
Teen girls collapse at Halloween party
The Pretoria city centre is now dysfunctional and police are urging people to stay away from the area.

@IOL: Avoid Pretoria CBD at all costs – police | Independent Online
Pretoria – The Pretoria city centre is now dysfunctional and people are urged to stay away from the area, said police.

People, especially motorists, should avoid the CBD at all costs, he said.

Sunnyside and Arcadia may also be affected by the marchers as there were two groups heading in that direction, Mahamba said. "We urge people to avoid those areas as well."

He said metro police and SAPS were concerned about the safety of the public, and were thus advising people to stay away from the inner city, Sunnyside and Arcadia.