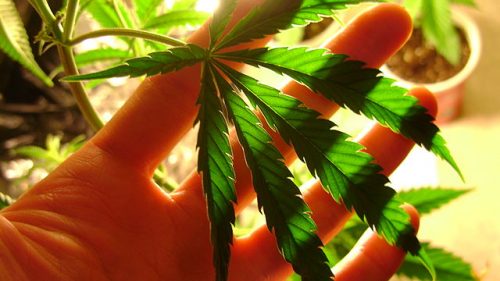 Arkansas Votes for Merit-Based Cultivation Licensing
Minnesota Adds PTSD as Qualifying Condition for Medical Marijuana – December 2, 2016
Family Pressures North Carolina to Pass Medical Marijuana Bill – December 21, 2016
Montel Williams Detained in Germany Over Medical Marijuana – August 1, 2016
Investor Dispatch: Lori Ferrara Trailblazing in the Marijuana Industry – September 9, 2015
Survey: Ohio Doctors Unlikely to Recommend Medical Marijuana – December 19, 2016
On Dec. 22, 2016, the Arkansas Medical Marijuana Commission voted for prospective cultivators to participate in a merit-based licensing system instead of a

@MJINews: Arkansas Votes for Merit-Based Cultivation Licensing
On Dec. 22, 2016, the Arkansas Medical Marijuana Commission voted for prospective cultivators to participate in a merit-based licensing system instead of a lottery, as reported by Arkansas Online.

"I like the merit so we get the best candidates," said Dr. Carlos Roman, a member of the AMMC. "If we've got a jump ball, then maybe we go to a lottery."

According to KARK 4 News, the AMMC also decided that prospective applicants who owe delinquent taxes to the state or have suspended professional licenses are ineligible for licenses.

The commission discussed a potential investment requirement of $2 million for applicants, but tabled the conversation after Roman and members of the audience voiced opposition to it.

"When you come up here and start talking about millions of dollars and all that, well, half the people in here didn't even vote for it," said Antonio Davila, chairman of Get It Right for Vets, told KARK. "So they're trying to make money off of what we worked for and I think that's wrong."

Earlier in the week, on Dec. 20, the commission voted to initially grant five cultivation licenses. The AMMC meets again on Dec. 27.