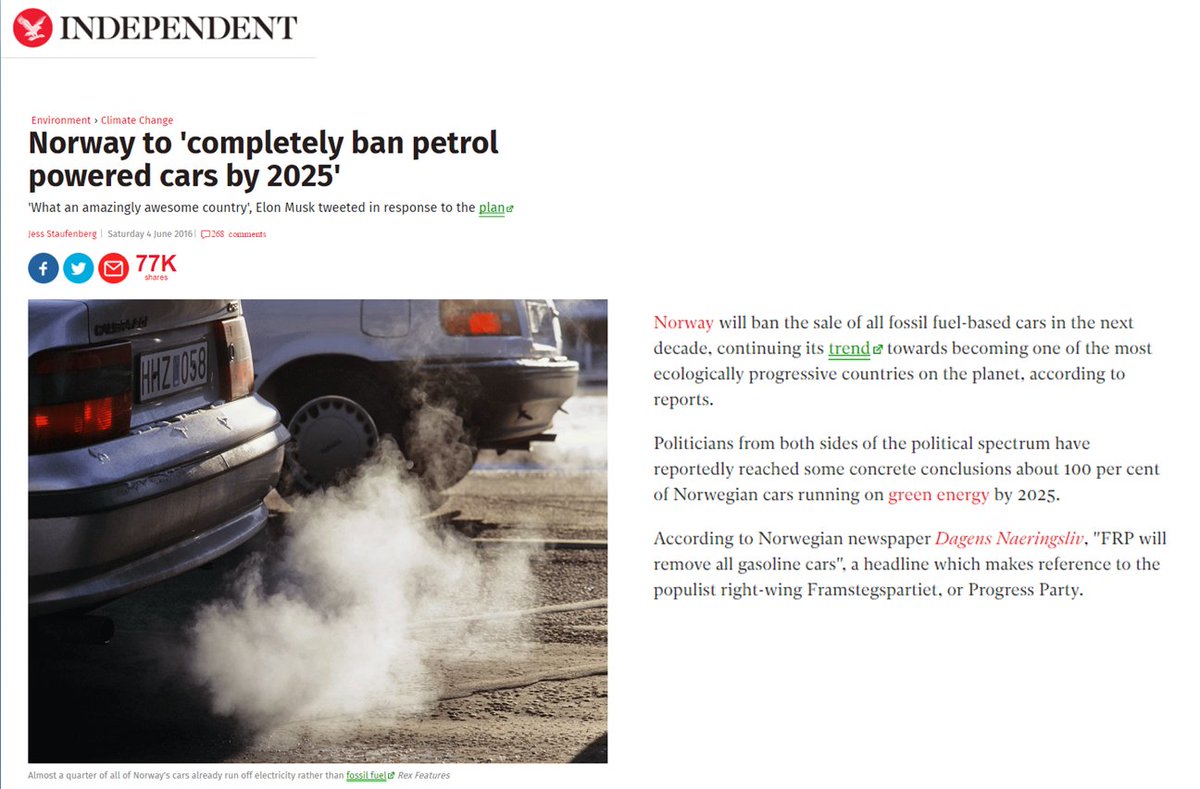 Norway to 'completely ban petrol powered cars by 2025'
"Just heard that Norway will ban new sales of fuel cars in 2025," he wrote.
Renewable energy is making waves in Europe
Energy saving options in pictures
Almost a quarter of all of Norway's cars already run off electricity rather than fossil fuel Rex Features
About 24 per cent of the country's cars already run on electricity, and it is a heavy producer of renewable energy with more than 99 per cent of electricity covered by hydropower.
Read the full article, click here.
---
@JimHarris: "AMAZING! Norway To Completely Ban Gas Powered Cars #cleanenergy #energy #climatechange"
---
Norway will ban the sale of all fossil fuel-based cars in the next decade, continuing its trend towards becoming one of the most ecologically progressive countries on the planet, according to reports.
---
Norway to 'completely ban petrol powered cars by 2025'