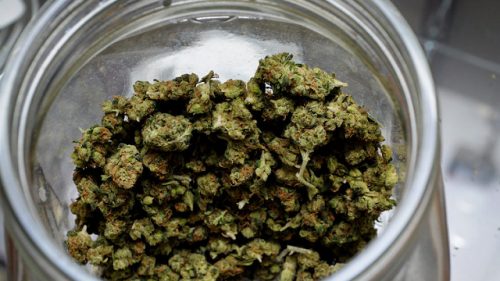 Alaska Welcomes First Recreational Dispensary on Kenai Peninsula
Red Run's current hours of operation are from 10 a.m. to 10 p.m. on Wednesday, Friday, Saturday and Sunday.
Montel Williams Detained in Germany Over Medical Marijuana – August 1, 2016
Investor Dispatch: Lori Ferrara Trailblazing in the Marijuana Industry – September 9, 2015
Cannabis: The Worst Kept Secret in Athletics – May 25, 2016
Marijuana Advocates Worried If Jeff Sessions Named Attorney General – November 21, 2016
On Nov. 21, 2016, Alaska's Kenai Peninsula welcomed its first recreational cannabis dispensary, Red Run Cannabis Company, with a crowd of customers lined up

@MJINews: Alaska Welcomes First Recreational Dispensary on Kenai Peninsula
On Nov. 21, 2016, Alaska's Kenai Peninsula welcomed its first recreational cannabis dispensary, Red Run Cannabis Company, with a crowd of customers lined up throughout the dispensary's parking lot, as reported by the Peninsula Clarion.

While Red Run is licensed as a retailer and cultivator, its first cannabis crop won't be ready for processing until January so it was able to connect with Greatland Ganja, run by licensed cultivator Lief Able in Kasilof, to stock its shelves for opening day.

"Greatland Ganja had nine strains, and we worked that out with them ahead of time because they were selling it so fast," said Eric Derleth, co-founder of Red Run. "They held on to it as a good faith gesture."

With only two licensed labs in operation, Able predicts that it will be at least a year before the supply of legal lab-tested cannabis can keep up with the demand.

"You have this great demand, and you have retailers who will have to cut hours or close for several days a week because they're trying to limit how much product's moving so they can stay open more continuously until the next crop," Able said. "That will even out in a year or so. … I encourage all those folks who got their licenses to grow as fast as possible."

Accordingly, Red Run's current hours of operation are from 10 a.m. to 10 p.m. on Wednesday, Friday, Saturday and Sunday.
Alaska Welcomes First Recreational Dispensary on Kenai Peninsula