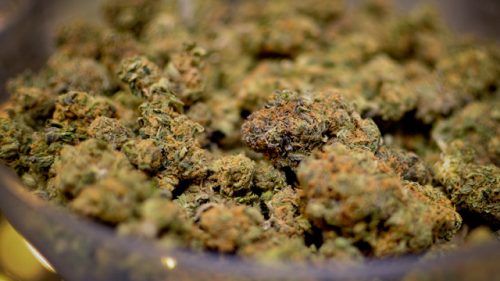 Alaska Welcomes First Marijuana Testing Lab
Overall, 57 percent of American adults support legalizing pot, while 37 percent do not, according to Pew's Fact Tank blog.
The NASA Researcher Is Now Using His Skills to Grow Marijuana – September 12, 2016
Investor Dispatch: Lori Ferrara Trailblazing in the Marijuana Industry – September 9, 2015
Montel Williams Detained in Germany Over Medical Marijuana – August 1, 2016
"60 Minutes" Examines Effects of Marijuana on Body – October 28, 2016
On Oct. 24, 2016, Alaska's first marijuana testing lab opened for business. CannTest LLC, in Ship Creek, opened its doors at 10:30 a.m. and was immediately met

@MJINews: Alaska Welcomes First #Marijuana Testing Lab @CannTest
On Oct. 24, 2016, Alaska's first marijuana testing lab opened for business. CannTest LLC, in Ship Creek, opened its doors at 10:30 a.m. and was immediately met with 15 samples to test from two marijuana cultivators — Greatland Ganja and Green Rush Gardens LLC.

"I'm happy that things are actually going to be going. I know that people felt that it took a long time to get started but we are here now," said Mark Malagodi, CEO of CannTest, to KTVA. "Now we can just move forward."

To ensure safety and potency, CannTest will examine each sample for E. coli bacteria, salmonella and aspergillus, as well as the concentration of 10 different cannabinoids, five of which are required by the Alaska Marijuana Control Board.

For cultivators hoping to test their products, tests for potency will cost $80 per sample and microbial tests will cost $150. Each sample must be four grams.

With a small staff of three employees, it is estimated that it will take CannTest 72 hours to deliver its results, meaning that the Alaska's first recreational marijuana dispensary could potentially open by the end of the week.

A new report from the Pew Research Center reveals marijuana legalization is gaining support among Americans. Overall, 57 percent of American adults support legalizing pot, while 37 percent do not, according to Pew's Fact Tank blog. Support for marijuana legalization is at 71 percent among Millennials.