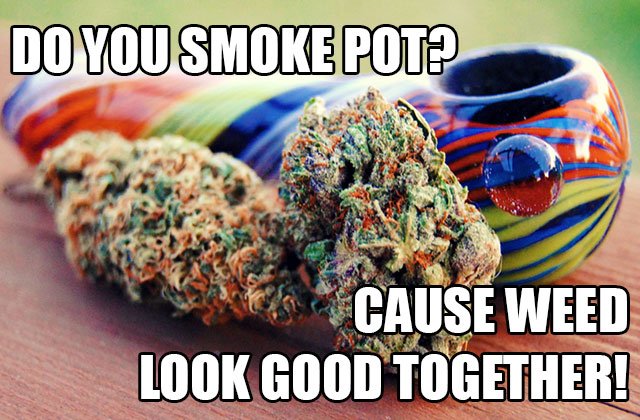 10 Hilarious Pick-Up Lines for Stoners
If you have purchased a travel package from High Times Travel LLC please contact HIGH TIMES immediately by emailing us at travelcomplaint@hightimes.com
Considering the sound logic, everyone better get out there and start hitting on stoners!
A company calling itself High Times Travel LLC (hightimestravel.com) has illegally infringed on the HIGH TIMES trademark to sell travel packages for the upcoming US Cup in Seattle.
Read the full article, click here.
---
@HIGH_TIMES_Mag: "10 HIGH-larious Pick-Up Lines for Stoners!"
---
Who knows… One of these might even work! 
---
10 Hilarious Pick-Up Lines for Stoners